Recruiting Feature
Top Men's Classes - 2014 Winter Rankings
by TennisRecruiting.net, 27 January 2014
This year's senior class has been busy. As of today, more than 850 seniors in the Class of 2014 have reported commitments to college tennis programs. Many of them signed NLIs back in November, and dozens more are making verbal commitments every week.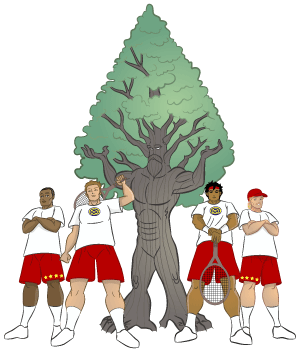 Things will continue to develop, but the end of January is a great time to step back and see where things stand. We invited our panel of voters - national tournament directors, members of the media, and other experts - to give us their takes on the top recruiting classes in college tennis.
Today, January 27, 2014, we take a look at the top men's classes. The Tennis Recruiting Network and Solfire are proud to present the Winter Recruiting Class Rankings for the Class of 2014.
Media Poll
As we have for the past nine years, Tennis Recruiting and Solfire have enlisted the aid of junior tennis experts from around the country to vote for the top classes. We list the panelists for this voting period below.
Each of our panelists submitted his/her take on the Top 25 recruiting classes. Schools received 25 points for each first-place vote, 24 points for each second-place vote, on down to 1 point for each 25th-place vote. The panelists did not consider incoming transfer students in their voting - and they also did not consider players starting college this January.
Top 25 Men's Recruiting Classes (through January 4)
Here are the Winter Rankings of the top men's college recruiting classes, presented by Solfire. Point totals are shown in the right-most column - with the number of first-place votes in parentheses. All commitments reported through January 4, 2014 are included.
Also Receiving Votes
Other men's programs receiving votes in our rankings are: Yale (43 points), UCLA (30), Texas (28), LSU (28), Chicago (22), Mississippi (22), UNC Wilmington (15), Iowa (14), Fresno State (11), Navy (9), Memphis (8), Ohio State (8), Minnesota (6), Clemson (4), Louisville (4), Notre Dame (3), and Emory (1).
Cardinal Rising
Our panel had a tough time with the No. 1 spot this year, with four different programs appearing at the top of at least one list. But one program stood out, and 13 of the 23 first-place votes were cast for the Stanford Cardinal. Stanford's three-man class earned 560 out of a possible 575 points to lay claim to the No. 1 recruiting class in the country.
This Stanford recruiting class includes Thomas Fawcett, a Blue Chip senior who is our top-ranked recruit from the state of Illinois and No. 6 nationally; 17-year-old Blue Chip David Hsu, a Californian who has been ranked in the Top 10 of the Class of 2014 nationally throughout his junior career; and David Wilczynski, the No. 1 recruit out of Pennsylvania who has earned Blue Chip status for the current rating period. This trio is no stranger to big-time competition, with the group earning forty combined singles wins in the four 2013 USTA National Championship tournaments.
Head Coach John Whitlinger, now entering his tenth year leading the Cardinal, looks forward to the arrival of these recruits in 2014-15.
"We are very excited with this recruiting class. They are tremendous tennis players, and even better people. They are hard workers on and off the court. We are looking forward to having them be a part of the Stanford family."
The 2014 recruiting class will be joining a Cardinal team that should be dangerous this spring. Last year's 2012-13 squad, which finished the year at No. 42 in the rankings, featured a singles lineup that included five freshmen and sophomores. The Stanford faithful hope that John Morrissey and company can build on their experience from last year to make a deep run in the NCAA tournament this May.
Competition at the Top
The Cardinal recruiting class staved off challenges from a number of other programs, including the South Carolina Gamecocks. South Carolina was a close second in our rankings, earning 536 points and seven first-place votes. We ran a profile article of Coach Josh Goffi's class back during Signing Week that featured his three American recruits: Thomas Mayronne, Harrison O'Keefe, and Wood Benton. Since then, Goffi added Gabriel Friedrich - a recruit from Brazil who has appeared in the Top 30 of the ITF rankings - to form the highest-ranked class in school history.
The Kentucky Wildcats check in at No. 3 on our rankings with 481 points and garnering one first-place vote. With a class that includes Blue Chip senior Trey Yates, international star Jerry Lopez of Mexico, 5-Star recruits William Bushamuka and Jake Stefanik, and top in-state recruit Gus Benson, Head Coach Cedric Kauffmann is adding much-needed depth next year to a roster that includes six seniors in 2013-14.
Rounding out the Top 5 are the Duke Blue Devils (No. 4) and Alabama Crimson Tide (5). Also worth mentioning is that Miami, which appears at No. 6 in our rankings, received two first-place votes from our panel.
King SEC
The NCAA Division I Championships head back to Athens, Ga., this year - to the home courts of the SEC heavyweight Georgia Bulldogs. The Southeastern Conference is also flexing its muscle in these recruiting class rankings with three programs appearing in the Top 5 and seven programs in the rankings overall - the most of any conference.
As we mentioned above, South Carolina leads the way for the SEC with the No. 2 overall class. Other schools in the Top 10 are Kentucky (No. 3), Alabama (5), and Vanderbilt (10).
Florida (14), Texas A&M (23), and Georgia (25) round out the SEC entries in our rankings.
Conference Call
Twenty-two of the programs in the list come from five different conferences: the SEC, Ivy League, ACC, Big Ten, and PAC-12. Each of those conferences have three or more classes in our rankings.
Two schools in the rankings come from outside the tennis power conferences: the
BYU Cougars
and
Tulsa Golden Hurricane
. BYU and Tulsa show up at No. 17 and No. 19 in these recruiting class rankings, respectively. Last year, BYU's season ended in the final of the WCC tournament, while Tulsa advanced to the second round of the NCAA regional in Waco. Both programs are looking to build on their successes this season, and their cupboards are now stocked for the future.
Drop Shots
Scattershooting through the rankings...
Panelists for January 2014
The panelists for this voting period are shown below alphabetically. Please join us in thanking them for donating their time and talents to this effort.
Sonny Dearth, Daily Press newspaper and dailypress.com Web site in Newport News, Va.
Jean Desdunes, Senior Director, USTA Junior and Collegiate Competition
Tim Donovan, Donovan Tennis Strategies, DTS College Prospects Showcases
Sally Grabham, National Tournament Director, USTA Winter Nationals, National Junior Competition Committee, Southwest Junior Competition Committee, Central Arizona Delegate
Larry Haugness, USTA/Missouri Valley Board of Directors, National Tournament Director, PTR National Tester, USPTA, Junior Davis Cup Coach
Granger Huntress, Texas College Tennis blog
Larry Jackson, Director, Dayton Center Courts and Tennis Academy, National Tournament Director
Randy Jenks, USPTA National, National Tournament Director, The Firehouse $10k Tournament Director
Ali Jones, Contributor to TennisRecruiting.net, USTA/Texas Junior Tennis Blog
Ernie Katko, Junior Development Coach in Chicago, USTA High Performance Coach, USPTA, PTR, Member of USTA/Midwest Coaches Commission
Patty Lambropoulos, Junior Tennis Coordinator, College Park Athletic Club, National Tournament Director, Chicago District Board of Director and Endorser, Midwest Junior Competion Committee.
Colette Lewis, ZooTennis.com
Tony Minnis, Former head coach, LSU women's tennis, host of Inside College Tennis with Tony Minnis
Phil Parrish, Tennis Director, The Longfellow Club, National Tournament Director, Former College Coach
Robert Sasseville, National Tournament Director, USTA National Referee
Kathy Sell Smith, Former member of USTA Collegiate Varsity Committee, Former head coach of Princeton women's tennis, private coach
Lisa Stone, ParentingAces.com
Jeffrey Szekely, Former National Tournament Director, USTA Clay Courts
Clayton Taylor, Former ATP and Collegiate Coach. Former Director of U.S. International Hard Courts and National Opens.
Timothy Thompson, Director of Tennis at Bainbridge Tennis, Tournament Director.
Julie Wrege, TennisInformation.com, TennisRecruiting.net, former National Tournament Director, former USTA ranking chair
Evan Zeder, Sales and Sponsorship Manager at Athletic DNA
John Ziegler, President at Solfire
Ladies Next Week
These men's rankings are the first of our Winter Rankings. Next Monday, the Tennis Recruiting Network and Solfire continue with the Top 25 Women's Recruiting Classes.
Don't see your school? Fear not. These 2014 Winter Rankings are only preliminary. We will update them again in May after the spring signing period begins. During that time, we will also post rankings featuring schools outside the high major conferences.
About Solfire
Solfire is proud to sponsor Recruiting Class Rankings at TennisRecruiting.net.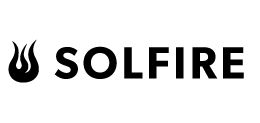 Solfire embodies the powerful force within us to pursue our dreams. By merging original designs with high-performance materials, each product becomes Art In Motion.
We begin in the artist studio, then we travel the world to find the best materials. In each step of the development process we apply the most advanced technology, equipment and techniques. Our design lab in Brooklyn, N.Y. allows us to immerse ourselves in every detail, from initial inspiration to the last stitch.
We are a diverse crew of creative individuals who are passionate about testing our limits, exploring the world and designing great clothes.
Connect with Solfire on Facebook, Twitter, Instagram, and YouTube - or on their website.
Leave a Comment
More Recruiting Class Rankings
3-Feb-2014
Top Women's Classes - 2014 Winter Rankings
More than four hundred senior girls - including 85 of the Top 100 - have already signed or verbally committed to college programs. With so many commitments, our Winter Recruiting Class rankings could not be more timely. The Tennis Recruiting Network and Solfire are proud to present the Top 25 Women's College Tennis Recruiting Classes of 2014.
24-Jun-2013
2013 Top NCAA Division III Women's Classes
The Tennis Recruiting Network wraps up its spring recruiting class rankings with a look at the D-III women. Today we present our list of the Top 25 NCAA D-III women's recruiting classes for 2013. Get ready to soar like an Eagle.
19-Jun-2013
2013 Top NCAA Division III Men's Classes
The Tennis Recruiting Network presents its recruiting class rankings for NCAA Division III conferences. Today we present our Top 25 D-III men's recruiting classes for 2013. The Lord Jeffs of Amherst stand proudly at the top of our list.