Website News
Fall Top Prospects Ratings and Changes
by Dallas Oliver, 8 July 2013
One of the most popular features at TennisRecruiting.net is its Top Prospect Ratings - sometimes known as "The Stars". These ratings are basically coarse rankings, where the highest-ranked players are tabbed as Blue Chips, the next group is the Five Stars, and so on.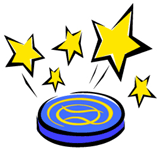 These ratings are updated twice per year in the Fall and Spring. Our next update to the Top Prospects - the Fall Top Prospects - is scheduled to come out in late September.
Important Changes
In past years, ratings for players were determined by their highest ranking during the rating period. Starting this fall, ratings will be based on players' highest two rankings.
Why are we making this change? Since we always use the latest match data available in our rankings, there are times when errors in the data are corrected the following week. Some of these errors - like an incorrect score that gives a player a big win that he/she did not deserve - can improperly increase players' rankings. By requiring players to achieve the threshold for two weeks rather than just one, we can avoid such errors.
Start of Ratings Period
These ratings are based on players' rankings on the College Recruiting Lists (boys, girls).
The Fall Top Prospects are based on players' highest two rankings during the eight-week period from the week of July 22 to the week of September 9, 2013. You can see the relationship of ranking to rating on the Top Prospects FAQ.
What does this mean for players and parents? The rankings - and hence the ratings - are only as accurate as the player records. We ask players and parents to review their player records to ensure accurate ratings.
Access to player records is normally a Recruiting Advantage feature at the website. But complete player records are available to all players and parents who link their accounts to their profiles during the ratings period.
Note that no payment is required - it is free to link your account to your profile. All you have to do is answer a few brief security questions to verify your identity.
Click here to get started linking your account. And please submit all corrections to Julie Wrege.
Note: When checking your player record, there are some questions about how defaults, withdrawals, and walkovers are handled. A default, withdrawal, or walkover where there is no score should be recorded on the player record with an asterisk (*) attached. This means that these matches do not count in the TennisRecruiting.net ranking system. If you see a "Def," a "Wd," or a "Wo" recorded on your record and there is not an asterisk attached, this is a mistake. If a match has started and retirement (Ret) or default (Def) is affixed to the score, then these matches do count for ranking - except when it a 15-0 retirement required by the section to avoid penalty points.
Leave a Comment
More Website News
11-Oct-2013
Countdown to Signing Day
We are now just a little over a month away from Signing Day. November 13th is the first day of the one-week fall signing period, the only opportunity this calendar year for seniors to sign a National Letter of Intent with a Division I or Division II school. As always, The Tennis Recruiting Network is here to keep you up to date on all the happenings.
16-Sep-2013
Top Prospects '13-'14 - Fall Edition
After months of waiting, here they are... the Top Prospects. Find out right now how many stars you have - as The Tennis Recruiting Network proudly presents the Fall Top Prospects for 2013-14.
29-Aug-2013
Best Wishes, Class of 2013
Every year, people congratulate their graduating seniors, wishing them well as they move on from their high school days to bigger and better things. Saying goodbye to the Class of 2013 at TennisRecruiting.net is no different. This week's rankings are the last listings for the 2012-13 year - and they are also our final rankings for the outgoing Class of 2013.