TOP PROSPECTS
Boys' Class of 2010 - Seniors
As of Monday, 10/5/2009




| | | | | | | | | | | | | |
| --- | --- | --- | --- | --- | --- | --- | --- | --- | --- | --- | --- | --- |
| View: | | Blue Chip | | 5-Star | | 4-Star | | 3-Star | | 2-Star | | 1-Star |





| Rating | Name | City | State |
| --- | --- | --- | --- |
| | Abagyan, Armen | La Jolla | CA |
| | Alabaster, Jason | Memphis | TN |
| | Allan, Michael | Raleigh | NC |
| | Artaev, Nick | Saint Joseph | MI |
| | Asis, Gonzalo | Bradenton | FL |
| | Attala, Alec | Clinton Township | MI |
| | Aubrey, Jonathan | Atlanta | GA |
| | Augustino, Anthony | Weston | FL |
| | Avery, Samuel | Fountain Inn | SC |
| | Baker, Aaron | Acworth | GA |
| | Bakke, Grant | Bismarck | ND |
| | Balachandran, Nishaad | Chesterfield | MO |
| | Ballantine, Daniel | Hinsdale | IL |
| | Bandy, Sean | Cincinnati | OH |
| | Barnhart, Christopher | Longmeadow | MA |
| | Barrus, Daniel | Marmora | NJ |
| | Bauman, Kevin | Naperville | IL |
| | Bediones, Jason | Kent | WA |
| | Berkowitz, Robert | Weston | CT |
| | Berman, Andrew | Los Angeles | CA |
| | Bernstein, Scott | Westfield | NJ |
| | Bond, Connor | Austin | TX |
| | Borovcanin, Boris | Williamsville | NY |
| | Bowen-Dunn, John | Ojai | CA |
| | Bradley, Steven | Suwanee | GA |
| | Britt, Daniel | Fair Oaks | CA |
| | Bruno, Carlos | Guaynabo | PR |
| | Bush, Sam | Washington | DC |
| | Byrne, John | Oklahoma City | OK |
| | Carr, Ryan | Madison | CT |
| | Casali, Ignacio | Farmingdale | NY |
| | Chaiyabutr, Chad | Beaverton | OR |
| | Chan, Christopher | San Diego | CA |
| | Chang, Jeffrey | The Woodlands | TX |
| | Chen, William | Sarasota | FL |
| | Chen, Zachary | Bellevue | WA |
| | Chenfeld, Len | New York | NY |
| | Chun, Logan | Honolulu | HI |
| | Chung, Tae Yang | Benicia | CA |
| | Clark, Casey | Plano | TX |
| | Clark, Ian | Sunnyvale | CA |
| | Clark, Spencer | Great Falls | VA |
| | Cook, Joshua | Lugoff | SC |
| | Coronel, Kyle | Prospect | KY |
| | Crocker, Nathan | Clinton | SC |
| | Darrell, Andrew | Kalamazoo | MI |
| | De Zamacona, Daniel | Topeka | KS |
| | Dean, James | Woodbury | NY |
| | Decker, Adam | Chipley | FL |
| | Delvaux, Adrien | Flower Mound | TX |
| | Derene, Jason | Milton | GA |
| | Dias, Matthew | Ponte Vedra | FL |
| | Diaz, Danny | Santa Barbara | CA |
| | Dizon, Cyril Justin | Hickory | NC |
| | Dobbins, Bradley | Raleigh | NC |
| | Donaldson, Kelly | Wesley Chapel | FL |
| | Donaldson, Matthew | Keller | TX |
| | Dougherty, Andy | Dover | MA |
| | Edmonds, Andrew | Prairie Vlg | KS |
| | Emerson, Chase | Seymour | IN |
| | Firoiu, Vlad | Westford | MA |
| | Fischer, Josh | Roanoke | TX |
| | Flora, Andrew | Westminster | CO |
| | Forbes, Ryan | Charlotte | NC |
| | Ford, Alexander | Fayetteville | GA |
| | Francis, Joey | Birmingham | AL |
| | Frost, Tyler | Bozeman | MT |
| | Gavin, Christopher | Guaynabo | PR |
| | Gerson, David | Hunting Valley | OH |
| | Giambarba, Felipe | Miami | FL |
| | Gockmann, Chevy | Wesley Chapel | FL |
| | Guyton, Arthur Clifton | Memphis | TN |
| | Guzman, Andre | Oklahoma City | OK |
| | Haines, Ryan | Flower Mound | TX |
| | Halbauer, Trey | Charleston | SC |
| | Hanley, Andrew | Prospect | KY |
| | Hansen, Kendl | McKinney | TX |
| | Hardy, Taylor | Opelika | AL |
| | Harris, Myles | Columbus | OH |
| | Hasfura, Andres | San Antonio | TX |
| | Healey, John | Columbia | MD |
| | Herd, Andre | Beverly Hills | CA |
| | Heritage, Jeffrey | Tacoma | WA |
| | Hoffman, Chris | Clear Lake | TX |
| | Hookaylo, Mo | Hilton Head | SC |
| | Hooker, Austin | Las Cruces | NM |
| | Hoover, Pierce | Durham | NC |
| | Hoyle, Nick | Kamuela | HI |
| | Huang, Jack | Cedar Park | TX |
| | Huot, Vidith | Providence | RI |
| | Ipeker, Sinan | Wesley Chapel | FL |
| | Jaara, Eyad | Sylvania | OH |
| | Jackson, Kyle | Kingsburg | CA |
| | Jiganti, Max | Gig Harbor | WA |
| | Joost, Ryan | Tecumseh | KS |
| | Jordan, Ben | Lubbock | TX |
| | Jordan, Nicolas | Edmond | OK |
| | Joshi, Aurko | W Bloomfield | MI |
| | Kameel, Joshua | Los Angeles | CA |
| | Karim, Omar | Edmond | OK |
| | Kawalec, Jakub | Coconut Creek | FL |
| | Kaye, Max | Palm Beach | FL |
| | Kazakevich, David | Richboro | PA |
| | Keating, Trey | Troy | MI |
| | Kella, Patrick | Chesterfield | MO |
| | Kennelly, Michael | Irvington | NY |
| | Kil, Daniel | Alvarado | TX |
| | King, Sam | Rye Brook | NY |
| | Kohagen, Michael | Raleigh | NC |
| | Kopecky, Benjamin | Rochester | MN |
| | Korn, Michael | Rochester Hills | MI |
| | Kotrappa, Neel | La Verne | CA |
| | Kozan, Philip | Diamond Bar | CA |
| | Krasinski, Peter | Pine Island | NY |
| | Krause, Zachary | Woodstock | GA |
| | Kuhlman, Michael | Santa Rosa | CA |
| | La Cava, Andrew | Bellevue | WA |
| | Landtroop, Brandon | Marietta | GA |
| | Lassen, Joseph | Denver | CO |
| | Le, Nhien | Cary | NC |
| | Le, Phu | Garland | TX |
| | Lee, James | Honolulu | HI |
| | Lerner, David | Cincinnati | OH |
| | Li, James | Wheaton | IL |
| | Li, Stephen | San Jose | CA |
| | Liu, Sean | Bellaire | TX |
| | Lotz, Jr., Jeffery | Racine | WI |
| | Lovett-Woodsum, Cameron | Boston | MA |
| | Lowinger, Joel | Englewood | CO |
| | Lucas, Gordon | Lexington | SC |
| | MacGibbon, Joey | Apple Valley | MN |
| | Majidian, Alex | Mission Viejo | CA |
| | Malaric, Filip | Flushing | NY |
| | Mallet, Austin | The Woodlands | TX |
| | Mandrell, Travis | Indianapolis | IN |
| | Manning, Jimmy | Campbell | CA |
| | Margules, Teddy | New York | NY |
| | Martinez, Zachary | The Woodlands | TX |
| | Maymi, Enrique | Bayamon | PR |
| | Mbithi, Musyoka | Succasunna | NJ |
| | Mercorella, William | Ridgefield | CT |
| | Miles, Chad | Sunrise | FL |
| | Minvielle, Elliot | Youngsville | LA |
| | Miron, Andrew | Glencoe | IL |
| | Mittag, Rafael | Vero Beach | FL |
| | Miyauchi, Steven | Bellevue | WA |
| | Mizuguchi, Kallen | Hilo | HI |
| | Molay, David | Dallas | TX |
| | Montibeller, Jose Carlos | Ojai | CA |
| | Motz, Ethan | Norcross | GA |
| | Myers, Jim | Laguna Niguel | CA |
| | Noack, Tim | Brookfield | WI |
| | Nogata, Taishi | Alpharetta | GA |
| | Norton, Colton | Jackson | TN |
| | Paganetti, Vincent | Fresno | CA |
| | Pang, Erik | Mililani | HI |
| | Park, Paul | Potomac | MD |
| | Pataro, Matthew | Coral Gables | FL |
| | Pendleton, Jarred | Sugar Land | TX |
| | Pickering, Conner | Vero Beach | FL |
| | Poole, David | Palm Coast | FL |
| | Pratt, Christopher | Charleston | WV |
| | Pryles, Dean | Duluth | GA |
| | Rath, Justin | Honolulu | HI |
| | Reich, Adam | Westfield | NJ |
| | Ribeiro, Luiz | Ojai | CA |
| | Richmond, Joshua | Pawleys Isl | SC |
| | Richter, Kyle | Fremont | CA |
| | Roger, Ben | Ojai | CA |
| | Roston, Steven | Hillsborough | CA |
| | Rothstein, Jason | Pine Brook | NJ |
| | Rudd, Alex | Nashville | TN |
| | Sargent, Taylor | Cherry Hills Village | CO |
| | Scheren, Bjorn | Boca Raton | FL |
| | Schmerin, Max | Pittsburgh | PA |
| | Schmitz, Ryan | Schenectady | NY |
| | Schober, Andrew | Dallas | TX |
| | Schommer, Chris | Greeley | CO |
| | Shapiro, Matthew | Hanover | NH |
| | Silverman, Bradley | Alpharetta | GA |
| | Singh, Aron | Phoenix | AZ |
| | Slamecka, Matt | Butler | PA |
| | Sopko, Joseph | Lakeland | FL |
| | Sorovic, Marko | Miami | FL |
| | Sousa, Devon | Manhattan Beach | CA |
| | Spizman, Jacob | Chandler | AZ |
| | Steinfeld, Yaron | Washington | DC |
| | Stueve, Johnny | Topeka | KS |
| | Stulmaker, Jeffrey | Dallas | TX |
| | Surovic, Peter | Hilton Head | SC |
| | Tallman, Oliver | Sacramento | CA |
| | Taylor, Phillip | Earlysville | VA |
| | Thai, Khang | Columbus | OH |
| | Thomas, Shea | Petaluma | CA |
| | Tortora, Christopher | West Orange | NJ |
| | Tran, Stefanos | Everett | MA |
| | Trismen, Harris | Middletown | NJ |
| | Turk, Omar | Granger | IN |
| | Underwood, Gus | Cypress | TX |
| | Valgoi, John | Alpharetta | GA |
| | Vargas, Andrew | Pembroke Pines | FL |
| | Vrahnos, Demetri | Plainsboro | NJ |
| | Walters, Tony | Dayton | OH |
| | Wang, Austin | Vestavia | AL |
| | Weibye, Thomas | Saddle River | NJ |
| | West, Jack | Greenwood | SC |
| | Xie, Robert | Rancho Santa Fe | CA |
| | Zhang, Bolun | Shreveport | LA |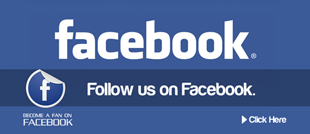 Help build our following.

Follow us on Facebook

Follow college tennis with the ITA - the governing body that oversees all levels of men's and women's varsity collegiate tennis.
What's Your Signature Shot?
Find out the signature shots from the members of the Prince team.
Tennis Warehouse provides lively forums for the discussion of junior and college tennis. Here are the latest topics from the Talk Tennis message boards.