TOP PROSPECTS
Boys' Class of 2016 - Freshmen
As of Monday, 3/11/2013




| | | | | | | | | | | | | |
| --- | --- | --- | --- | --- | --- | --- | --- | --- | --- | --- | --- | --- |
| View: | | Blue Chip | | 5-Star | | 4-Star | | 3-Star | | 2-Star | | 1-Star |





| Rating | Name | City | State |
| --- | --- | --- | --- |
| | Ahmadi, Payam | Reston | VA |
| | Aksu, Cengiz | San Francisco | CA |
| | Appleton, Jacob | Farmington | CT |
| | Argentini, Guido | Boca Raton | FL |
| | Argote, Luis | San Diego | CA |
| | Ayers, Edward | San Antonio | TX |
| | Bajpai, Vatsal | Duarte | CA |
| | Ball, Stefan | Roseburg | OR |
| | Barone, Nicolas | Miami Beach | FL |
| | Barretto, Dominic | Tiburon | CA |
| | Bartlett, Chase | Frisco | TX |
| | Beaty, Nicholas | Wayzata | MN |
| | Bennett, Athell | Valley Stream | NY |
| | Bickel, Scott | Winnetka | IL |
| | Borchenko, Nicholas | Beverly Hills | CA |
| | Burney, Oscar | Seattle | WA |
| | Caracappa, Vincent | Wesley Chapel | FL |
| | Carlson, Micah | Austin | TX |
| | Carnes, Mark | Sumter | SC |
| | Carro, Andres | Cordova | TN |
| | Carter, Princeton | La Place | LA |
| | Cartledge, Joseph | Roanoke | VA |
| | Carvajal, Gabriel | Weston | FL |
| | Cash, Micah | Tulsa | OK |
| | Chen, Derek | San Gabriel | CA |
| | Cheng, Victor | Santa Monica | CA |
| | Chieffalo, Alexander | FtWorth | TX |
| | Conlin, Joseph Myles | Alameda | CA |
| | Cuervo, Luis | Houston | TX |
| | Cummins, Bradley | Rancho Mirage | CA |
| | Czlonka, Michael | Hinsdale | IL |
| | Dagostine, Marshall | Charleston | WV |
| | Dayton, Jeffrey | Murrells Inlet | SC |
| | De Luna, Michael | Coopersburg | PA |
| | Decoste, Colter | Stuart | FL |
| | Demulling, Wyatt | Burien | WA |
| | Dern, Sam | Boca Raton | FL |
| | Diehl, Austin | St. Peters | MO |
| | Dollahite, Jonathan | Orem | UT |
| | Donski, Alexander | Philadelphia | PA |
| | Esses, Dane | Houston | TX |
| | Feit, Samuel | Los Angeles | CA |
| | Foster, Daniel | Yakima | WA |
| | Francken, Doug | Elm Grove | WI |
| | Fratt, Reed | Atherton | CA |
| | Fung, Jayson | San Francisco | CA |
| | Gaal, Alex | Hermosa Beach | CA |
| | Gittens, Cole | New York | NY |
| | Glover, Nicholas | Austin | TX |
| | Gold, William | Denver | CO |
| | Haroche, Jack | New York | NY |
| | Harrison, Ladd | Atlanta | GA |
| | Hashiyada, Riku | Torrance | CA |
| | Hill, Al | Atlanta | GA |
| | Hoffmann, Bjorn | Newport Beach | CA |
| | Horneffer, David | Brookfield | WI |
| | Hunter, Tommy | Topeka | KS |
| | Jacobs, Matthew | Swampscott | MA |
| | Jemison, Jonathan | Marietta | GA |
| | Jordan, Jordan | Astoria | NY |
| | Kast, Jourdan | Boca Raton | FL |
| | Kelly, Jeremy | Chapel Hill | NC |
| | Kent, Harrison | Wrightsville Beach | NC |
| | Kerst, Jason | Ann Arbor | MI |
| | Knaff, Alex | New York | NY |
| | Koester, Stefan | Paradise Valley | AZ |
| | Kovacevic, Aleksandar | New York | NY |
| | Lan, Rae | San Diego | CA |
| | Landwehr, Ian | Daleville | IN |
| | Langston, Daniel | Ponca City | OK |
| | Lauture, Philippe | Charlotte | NC |
| | Lawson, Cole | Spring | TX |
| | Leahy, Andrew | Claremont | CA |
| | Lee, Michael | Tucson | AZ |
| | Litsky, Peter | St Petersburg | FL |
| | Liu, Avery | Plano | TX |
| | Lord, Matthew | Bloomfield | CT |
| | Lortie, Chase | Mesa | AZ |
| | Lovitt, George | Marvin | NC |
| | Marchalik, Joshua | East Brunswick | NJ |
| | Massie, James | West Palm Beach | FL |
| | McAllister, Joseph | Saint Louis | MO |
| | Mercado, Andre | Edinburg | TX |
| | Miller, Matthew | San Diego | CA |
| | Model, Jeremy | Potomac | MD |
| | Moreno, Agie | Wesley Chapel | FL |
| | Mundra, Anant | Danville | CA |
| | Muniz, Christopher | San Antonio | TX |
| | Nawabi, Noah | Spartanburg | SC |
| | Nguyen, Eric | Huntington Beach | CA |
| | Nield, Trenton | La Selva Beach | CA |
| | Niemiec, Nathan | Paradise Valley | AZ |
| | Noyes, Christopher | Marblehead | MA |
| | Ockerman, Will | Charlotte | NC |
| | Ortega, Kristopher | Homer Glen | IL |
| | Ostrovsky, Mitchell | Brooklyn | NY |
| | Parodi, Nikolai | Washington | DC |
| | Pasimio, Miko | Las Vegas | NV |
| | Pereverzin, Nikita | San Diego | CA |
| | Pitts, Jordan | Crestwood | KY |
| | Prettyman, Mark | Fairfax | VA |
| | Quinn, Patrick | Portland | OR |
| | Raghavan, Ananth | New York | NY |
| | Rajupet, Siddharth | Allison Park | PA |
| | Rapp, Connor | Rancho Mirage | CA |
| | Raytburg, Philip | Brooklyn | NY |
| | Remynse, Louis | Battle Creek | MI |
| | Ross, Casey | Littleton | CO |
| | Rotheram, Joseph | Manhattan Beach | CA |
| | Rozovsky, Eliot | Brookline | MA |
| | Samets, Alex | Ocean | NJ |
| | Santilli, Jack | Westwood | KS |
| | Schupp, Chase | New Orleans | LA |
| | Shanklin, Brandon | Miramar | FL |
| | Shelton, Bryce | Lexington | KY |
| | Showers, Bailey | St. Pete Beach | FL |
| | Solarewicz, Nicholas | Rockford | MI |
| | Somers, Conor | Virginia Beach | VA |
| | Spencer, Paul | Princeton | NJ |
| | Strom, Titus | Frisco | TX |
| | Teoh, William | Duluth | GA |
| | Thomas, Joseph | Canton | OH |
| | Torres, Richie | Key Biscayne | FL |
| | Vincent, Garret | Laguna Niguel | CA |
| | Wareti, Jacob | Columbus | OH |
| | Weber, Logan | Raleigh | NC |
| | Witmer, Ian | North Palm Beach | FL |
| | Xu, Kevin | Princeton | NJ |
| | Xue, Mayson | San Ramon | CA |
| | Yang, Francis | Norcross | GA |
| | Zenonos, Alexander | Jacksonville | FL |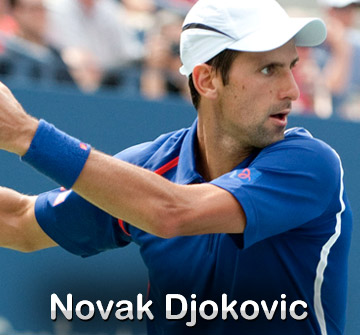 Click on Novak Djokovic to view and buy his equipment, apparel, and footwear.

RT @Solfireworld: Check out our bestseller on @Tenniswarehouse as worn by @DodigTennis #sportswear

Click Here!

Save $60 off the NEW Slazenger V100 racquet! 30 minutes remain on this weeks #TWHappyHour!

Click Here!

1 more hour to go! Get this EXCLUSIVE @ASICSamerica Gel Res 4 shoe 4 ONLY $79.95!

Click Here!


Follow college tennis with the ITA - the governing body that oversees all levels of men's and women's varsity collegiate tennis.
SchollyLife on NCAA Rule Changes
Starting in August, communications without restrictions will inundate recruits