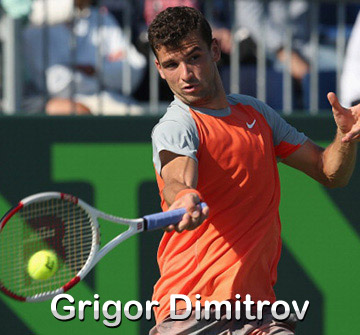 Click on Grigor Dimitrov to view and buy his equipment, apparel, and footwear.

Smith Sterns Tennis Academy is proud to present the College Commitment Lists. Check out the latest commitments here - and the full listings below.
Full Listings: Boys' Commits & Girls' Commits
Smith Stearns Tennis Academy
- training young players with a true passion for tennis since 2002.
Check out what we had to say about the new @babolat Propulse 4 shoe!

Click Here!

RT @Solfireworld: Check out our bestseller on @Tenniswarehouse as worn by @DodigTennis #sportswear

Click Here!

Save $60 off the NEW Slazenger V100 racquet! 30 minutes remain on this weeks #TWHappyHour!

Click Here!


Follow college tennis with the ITA - the governing body that oversees all levels of men's and women's varsity collegiate tennis.