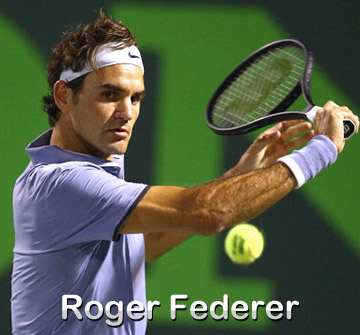 Click on Roger Federer to view and buy his equipment, apparel, and footwear.

One of the most comfortable tennis shoes - check out our ladies video review of the #Wilson RushPros @WilsonTennis

Click Here!

Get in the spirit of #RG13 with this TW limited edition Paris t-shirt! Only $9.99!

Click Here!

A great @babolat junior shoe for just $19.95! This deal is gone in 1 hour! Get yours now:

Click Here!