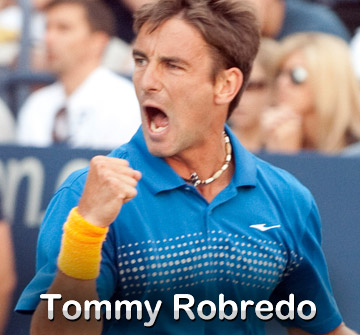 Click on Tommy Robredo to view and buy his equipment, apparel, and footwear.

Did you know @niketennis is having a sale on their latest apparel and shoes? Up to 25% OFF! Shop -->

Click Here!

25% off @niketennis apparel and shoes! LIMITED TIME ONLY! Shop:

Click Here!

To celebrate Rafa's 8th French Open title, @niketennis released this King of Clay tee! Get yours now!!

Click Here!