Special from
Zoo Tennis
This annual look at developments in junior and college tennis gives me an opportunity to highlight important issues that could change the landscape of the sport in ways big and small in the coming year. Here's last year's questions, some of which are carrying over, with new variations, to this year.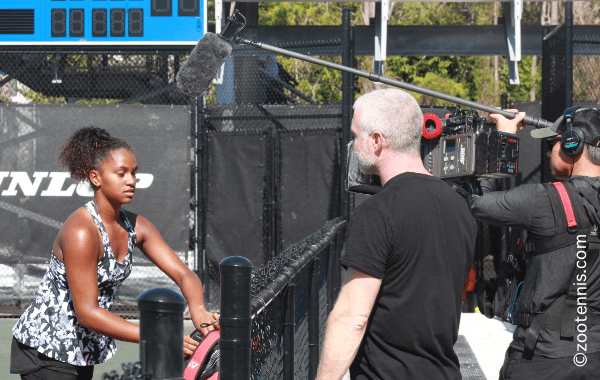 A Documentary Film Crew Follows Ariana Pursoo
© Zoo Tennis
Will junior tennis have its own Break Point Docuseries?
The sports world has been buzzing about the just-released Netflix documentary series Break Point, which granted unprecedented access to top ATP and WTA pros last season. Since last fall, crews from SpringHill, LeBron James' production company, have been filming juniors Stiles Brockett, Joseph Oyebog, Ariana Pursoo and Stephanie Yakoff at major tournaments across the country, and with the blessing of the USTA, they too have gathered hundreds of hours of on and off court footage. At this time, there is no release date or outlet for the project, tentatively known as "On The Rise," but there's no denying a significant investment has been made in the venture.
Does the International Tennis Federation's World Tennis Number finally have an impact?
This is the third consecutive year that the ITF's World Tennis Number has made this column, so you could argue it hasn't made much of an impression to date as it struggles to compile and disperse its data.
As an example, three of six American junior boys playing in Australia this month don't show up on the WTN's publicly available search site, although their WTNs are given on the Australian Open Junior Championships acceptance lists and they have played regularly on the ITF World Tennis Tour men's circuit.