College Feature
Tennessee Coaches Share VFL Bond
by Rhiannon Potkey, 7 July 2017
KNOXVILLE, Tenn. - There is a natural connection between tennis coaches at the same school stemming solely from the job title. The attachment at the University of Tennessee goes much deeper.
Chris Woodruff and Alison Ojeda are both former Tennessee players recently elevated to lead the programs at their alma mater after serving as assistants.
The VFLs (Vols For Life) share a history of having proudly worn orange on the court and a vision of lifting the programs back into national prominence from the sidelines.
"Being a former athlete that played in the same program, it automatically brings a bond," Ojeda said. "We started talking right away and the trust and communication was there from the start. We share a lot of things in common about our philosophies and approach to striving for excellence."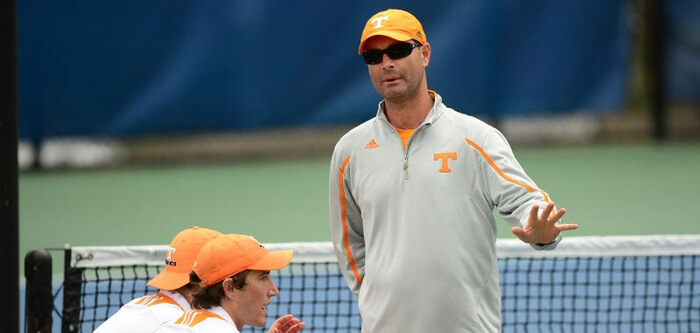 Ojeda, who previously worked at Baylor, Middle Tennessee, Alabama and Texas A&M, succeeded her former coach Mike Patrick last November and guided the Vols women's team to a 19-12 record in the 2017 season. Woodruff replaced Sam Winterbotham in May as the Vols men's coach for his first college head coaching opportunity.
Ojeda and Woodruff have identical five-year contracts with an average base salary of $141,000.
"Our relationship is probably a little more intimate both being VFLs and having such a strong connection to this university," Woodruff said. "I remember talking with Alison three or four years ago at Baylor when I was looking at different jobs. She is one of those people I didn't know all that well, but she has a magnetic personality and the opportunity to possibly work together really excited me."