Player Spotlight
Spotlight Players of the Week - Gabriel Jinich and Amy Kaplan
by Rhiannon Potkey, 20 September 2017
Each week TRN shines the spotlight on a boy and girl player randomly selected from our class ranking lists. Beyond match scores and tournament results, the players reveal more about their interests and personalities.
SPOTLIGHT ON Gabriel Jinich (La Jolla, Calif.)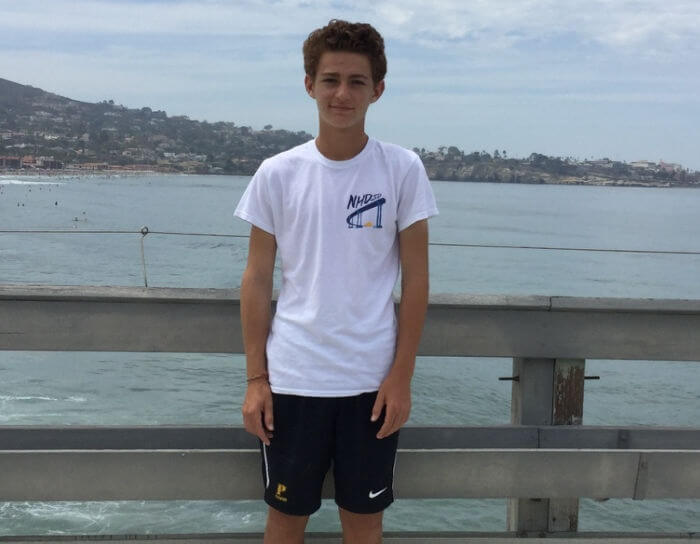 Sophomore Gabriel Jinich
Artists on your playlist: I like to listen to classical music, and I do play the cello. I would say for classical, it's Bach and for tropical house/EDM, it's Kygo.
Favorite food: King crab. I love seafood.
Dream vacation destination: Venice, Italy
Favorite athlete: Roger Federer
Future occupation: I am very interested in sustainable energy, clean energy and climate change and the policy behind that. It's such a crucial moment for that right now.
If you could have dinner with anyone dead or alive, who would it be: Nelson Mandela because he overcame adversity and he also united a country peacefully.
Favorite movie: Interstellar
If I am not playing tennis, I am … doing homework, community service or competing in history and public forum debate competitions. I value debate because it allows you to see things from different perspectives and teaches you to listen to the other side.
Nickname: GJ or Gabe