Player Spotlight
Spotlight Players of the Week - Josh Xu and Sarah Williams
by Rhiannon Potkey, 25 September 2017
Each week TRN shines the spotlight on a boy and girl player randomly selected from our class ranking lists. Beyond match scores and tournament results, the players reveal more about their interests and personalities.
SPOTLIGHT ON Sarah Williams (Chicago, Ill.)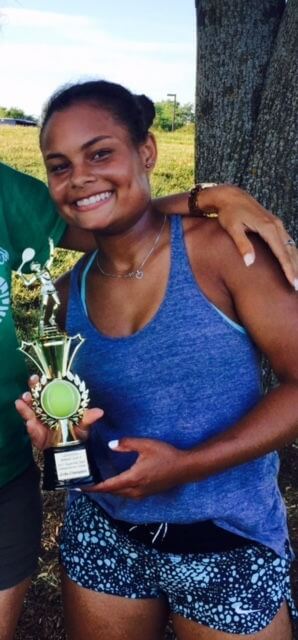 Senior Sarah Williams
Songs on your playlist: "Love Galore" by Drake, "Break Up" by Nicki Minaj, "Preach" by Drake.
Favorite food: Tacos
Dream vacation destination: I've always wanted to go to Thailand. I don't know why.
Favorite athlete: Novak Djokovic
Future occupation: Realtor Developer for my own company.
If you could have dinner with anyone dead or alive, who it would be: A random person from the past just to see what their life is like. I want a person who I have no idea about their history for the great conversation. I can inform them about what is going on now and they can tell me the lives they led and how it changed. I can see the evolution.
Must-watch TV show: "Law & Order SVU" and "Criminal Minds"
Favorite movie: John Wick
If I am not playing tennis, I am … studying or eating.
Nickname: Sinclair. It's my middle name. There are a lot of Sarahs in my family.
Twitter handle: @SarahWillyums