Special Feature
Auburn Women Rocked By Terminal Cancer Diagnosis
by Rhiannon Potkey, 23 November 2017
Marliss Gruver is the Mrs. Fix It of the Auburn women's tennis program.
If any players or coaches have an issue, they go to Gruver for the solution. She gives them advice, makes their travel plans and even tailors their uniforms. Nothing is too big or too small for Gruver to handle.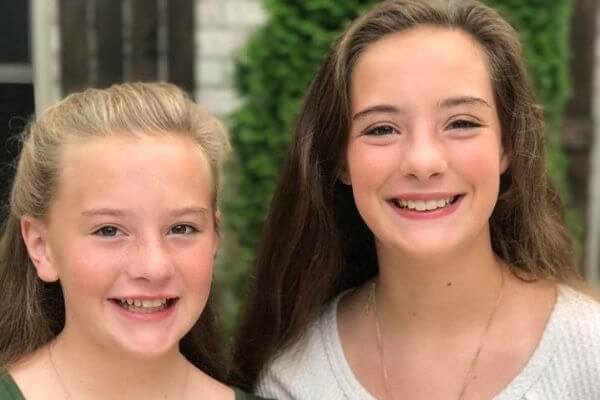 Twins Jillian and Sloan Gruver
But Gruver is facing something that can't be fixed.
Auburn's director of team operations was recently diagnosed with terminal cancer and given only a few weeks to live.
The news has rocked the program. The person everyone relies on for comfort is now the one in need of comforting.
Feeling helpless, Auburn head coach Lauren Spencer began searching for ways to help Gruver deal the prognosis.
Gruver is the mother of 12-year-old twin girls, Jillian and Sloan. Spencer has started a scholarship fund for the twins with a goal of raising $10,000 (click here to donate).
"The most important thing in her life are her two kids," Spencer said. "If I can give her the peace of mind knowing we can provide scholarship money for her twins when they get older, that's what I want to do. It would mean the world to her."