Recruiting Profile
Gallagher Ready To Begin College At 16
by Rhiannon Potkey, 29 November 2017
Being on a college campus fascinated Sedona Gallagher from a young age. She remembers playing a tournament at Cal Poly San Luis Obispo when she was 9 and marveling at the academic buildings and energy on campus.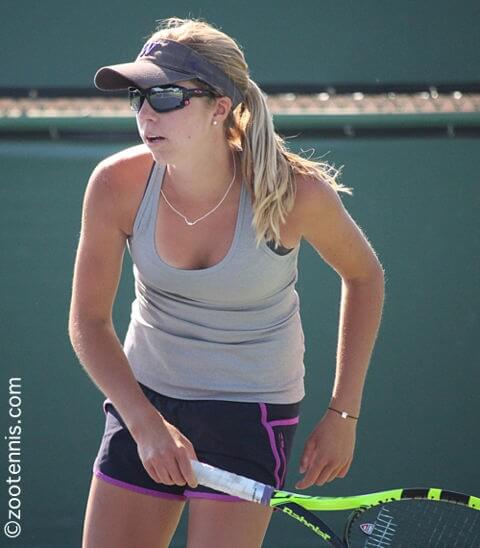 Sedona Gallagher Has Signed With Washington
©
Zoo Tennis
She couldn't wait to begin studying and playing at a university.
The 15-year-old blue chip won't have to wait much longer.
Gallagher has signed to play at the University of Washington. The Henderson, Nevada native will arrive on campus in the fall of 2018 at age 16.
Gallagher was already on schedule to graduate from high school a year early. But after meeting with her counselor, Gallagher realized she only needed a few extra classes to be finished two years ahead of schedule.
"I didn't want to hang around an extra year for no reason," Gallagher said. "I just wanted to get started with college, so I just decided to take those extra classes and get everything done with right away."
Some teenagers may not be ready for the physical and emotional transition to college. They may struggle to relate socially with older students and teammates, and have trouble handling the athletic demands.
But Washington head coach Robin Stephenson isn't worried about Gallagher, who exudes maturity beyond her years.
"I have zero doubt about it," Stephenson said. "She is a pretty special kind of kid. She is very humble and focused and just goes about her business. She is exactly the type of person we want in our program."