Commitment Announcement
Yim Recovers From Back Injury, Commits to Harvard
by Rhiannon Potkey, 7 March 2018
Alan Yim didn't have to get up early for the 6 a.m. practice sessions. Having suffered a stress fracture in his back, Yim wasn't allowed to play tennis for eight months.
But Yim still arrived at the courts every morning, doing his physical therapy exercises alongside the courts while other players hit balls and played matches.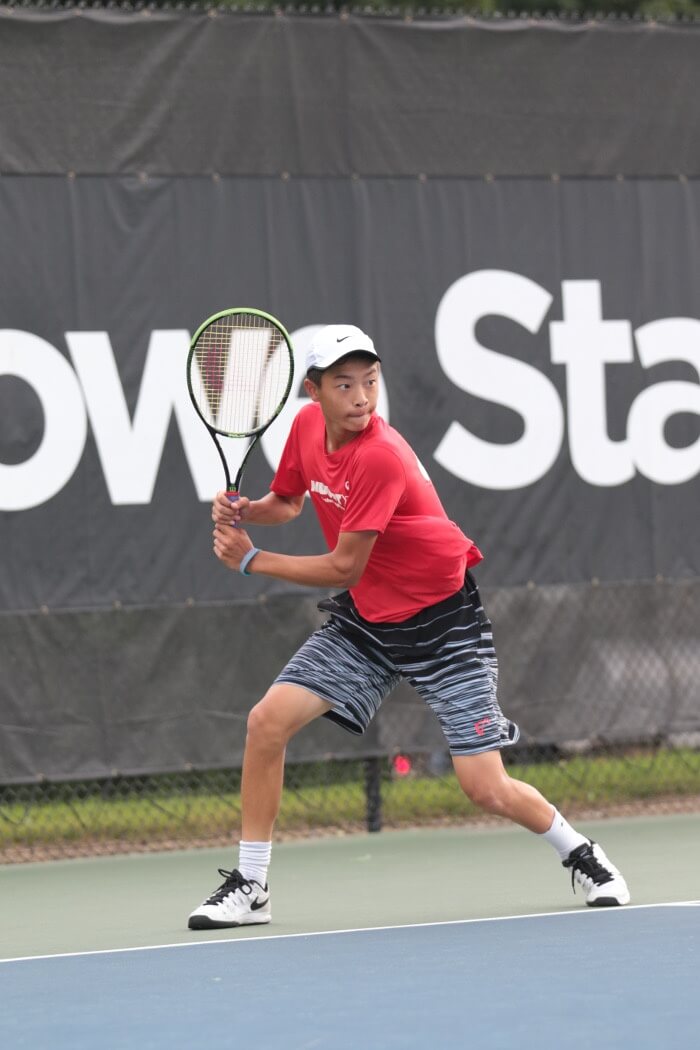 Blue Chip Junior Alan Yim Has Committed To Harvard
"It was incredible and a really good lesson for the other kids to see because Alan is so passionate about the sport," said Dan Willman, Yim's coach. "If you are not passionate and don't want to be around that environment, you would stay home. But he missed it so much, he came every day just to stretch and be around that environment."
Yim worried the injury may inhibit his college recruiting prospects. But Harvard coaches Dave Fish and Andrew Rueb remained loyal with their interest in Yim while he recovered.
The blue chip junior from Bellevue, Washington verbally committed to Harvard once he received an offer a few weeks ago.
"They were very understanding. They still believed in me coming back, even though my results weren't as good as I wanted them to be," Yim said. "That made me feel a lot better about things."
Yim emailed Harvard about his interest during his freshman year. He kept in contact with the coaches, and took an unofficial visit to the campus last September. Yim visited several other schools, but felt Harvard was the right place for him.
"I wanted a school where I could challenge myself academically as well as becoming the best tennis player I could possibly be," Yim said. "I really appreciate all the knowledge and experience that Coach Fish and Coach Rueb brought to the table. I really feel like I will be able to improve under them and I also feel like I could push myself at both academics and tennis the best at Harvard."