Special from
Dave Mullins Tennis
Wow…. Congratulations….your child just received a tennis scholarship and will be off to college in a few months. How quickly the time has passed. I am sure you are reminiscing about all the ups and downs of this crazy whirlwind the junior tennis scene can be. The days were long, but the years were short! Undoubtedly, you are very proud of what your child has accomplished. I know how much you have sacrificed to provide the opportunities necessary to develop and showcase their talents in order for them to realize this goal. They are now part of a tiny percentage of the population competing at this elite level. So, what happens now that they are off to college and you don't have to get them to tennis practice or give up your holidays to fly them across the country for yet another tennis tournament?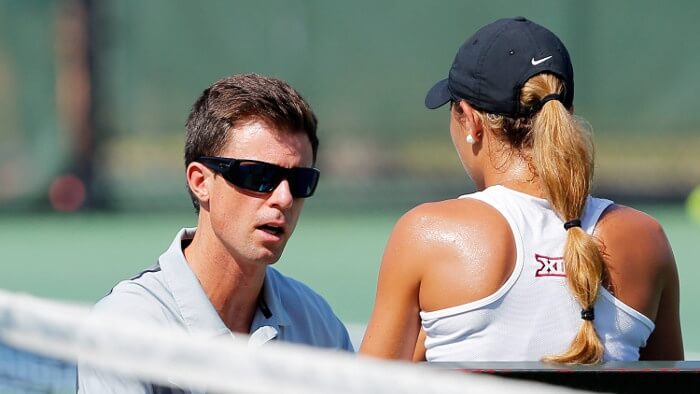 Former College Coach Dave Mullins
© Oklahoma Athletics
Well, I guess that is up to you. How involved do you want to be from this point on? Your children are now entering adulthood. They can, in theory, do whatever they want. You have done all you can to prepare them for life as a functioning adult. In essence, you don't have to do anything and you can just listen and provide support to them as needed in the years ahead. I am sure you will worry and hope the best for them. But is staying involved in their day-to-day lives really what is best for their longer-term development? Haven't you had your shot at influencing what direction they take in life? You would not parent a toddler in the same way you parent a teenager, so why do parents have a tendency to parent their young adult the same way they parent a teenager? Sometimes we hang on to that stage for our own benefit, but it is clearly not what is best for the child.