Player Spotlight
Spotlight Players of the Week - Ashley Hess and Cal Hunter
by Rhiannon Potkey, 30 April 2018
SPOTLIGHT ON Ashley Hess (Cedar Grove, New Jersey)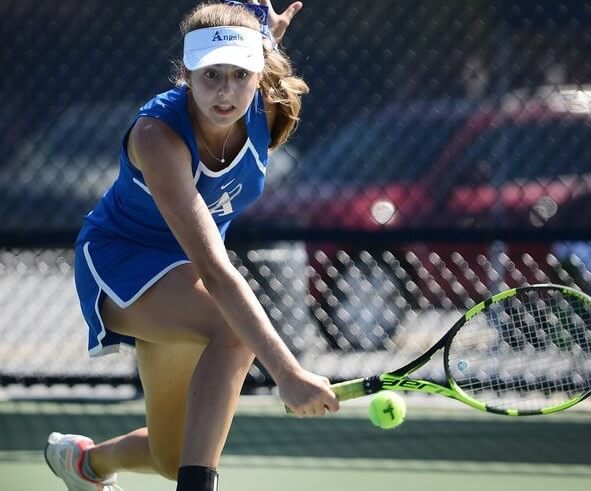 Songs on your playlist: HandClap and Fool by Fitz and the Tantrums; Good Grief and World Gone Mad by Bastille.
Favorite food: Chicken parmesan.
Dream vacation destination: I go to Disneyworld a lot, but it's still a dream vacation for me.
Favorite athletes: Caroline Wozniacki and Andy Murray.
Future occupation: I definitely want to go into law and be a lawyer. My dad, my grandpa and a couple of my uncles are all in law, so I kind of grew up in it. I want to go into litigation or maybe intellectual property law because I like studying a lot and I love public speaking. I take part in debate.
If you could have dinner with anyone dead or alive, who would it be: Virginia Dare because I always wondered what happened to the Roanoke Colony in Virginia.
Must-watch TV show: The Office
Favorite movie: The Intern because it made me laugh and cry.
If I am not playing tennis, I am … reading or studying.
Nickname: It's a funny story. Most of my family calls me Ash, and my high school team kept asking what happens to the second half of my name. So my high school tennis team calls me Shley. It sounds weird, but that is what they call me sometimes.
Instagram handle: @Ashley_2100