Recruiting Profile
Mercer, Cash Make Double Commitment for Ohio State
by Rhiannon Potkey, 18 October 2018
After getting home from a workout and showering, Robert Cash sent a text message to J.J. Mercer just to check in.
The doubles partners were coming down to the final days before making their college commitments. Cash and Mercer had discussed playing at the same college, but didn't want to force anything. The blue chip seniors wanted to find the right fit for each individual.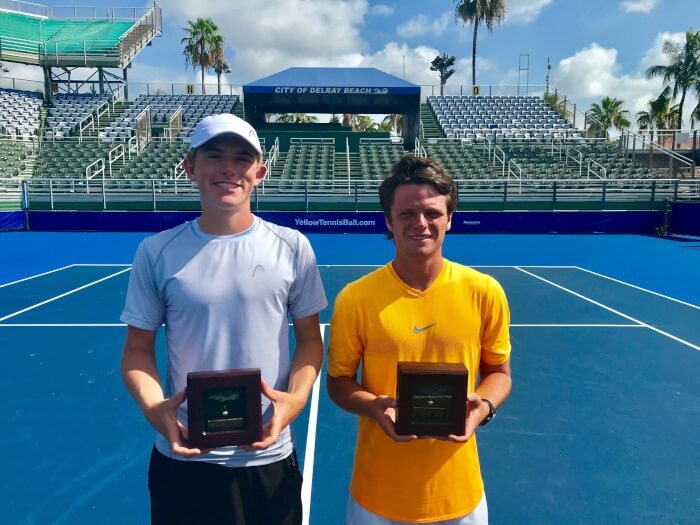 Robert Cash and J.J. Mercer Are Signing With Ohio State
Mercer texted back saying he had committed to Ohio State earlier in the day. As fate would have it, Cash was preparing to have dinner with the Ohio State coaches that night to let them know he wanted to be a Buckeye.
"It was really just a coincidence we committed on the same day. It wasn't planned at all," Cash said. "We decided we were going to look at different schools, but it turned out Ohio State worked out best for us both."
Born and raised in New Albany, Ohio, Cash's attraction to Ohio State was nearly a birthright.
"Growing up, I always dreamed of playing there. I went to all the matches and saw those guys playing on the first two courts and pictured myself there," said Cash, who also considered Stanford. "I guess it's kind of fulfilling one of my childhood dreams."