Black History Month
From the Same Inner City Program to College Head Coaches
by Rhiannon Potkey, 11 February 2019
The idea of paying it forward was instilled in them from the moment they began hitting balls on the public courts. They were encouraged to not just reach their full potential, but help give others the same opportunities.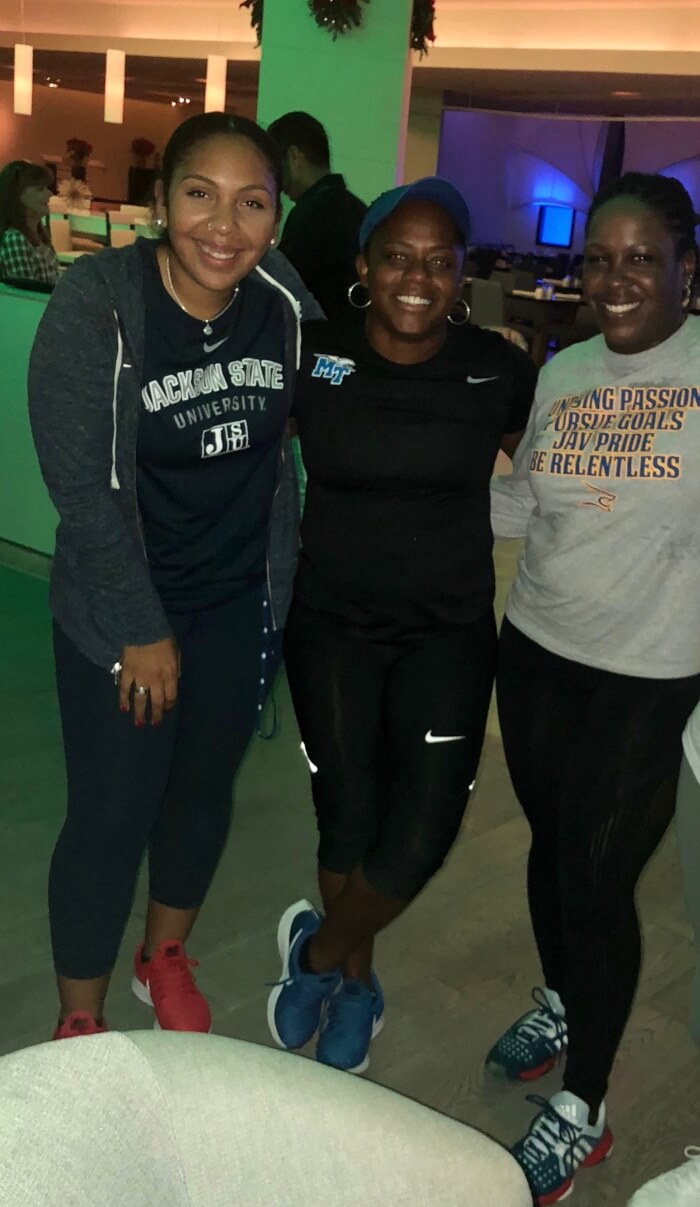 Reunited at This Year's ITA Coaches Convention
Autumn Williams, Tayo Bailey-Duvall and Gabrielle Moore were born and raised on the South Side of Chicago. They were three young black females interested in the sport of tennis, and seeking ways to learn the game.
They found a safe haven in Love To Serve, Inc., a nonprofit whose mission is to "provide quality tennis and education that contributes to positive youth development, improves student-academic outcomes and builds knowledge and skills for future success in college and careers."
Williams, Bailey-Duvall and Moore entered Love To Serve at different times, but their paths all crossed at some point in the process. They hit together, looked out for each other and provided support whenever needed.
As the nation celebrates Black History Month, the three serve as role models for what can happen when young minority players are guided in the right direction from an early age. They all played college tennis, earned degrees and have remained in the sport as head coaches.
Williams, 36, is the women's coach at Texas A&M-Kingsville, Bailey-Duvall, who turns 35 on Tuesday, is the women's coach at Middle Tennessee State and Moore, 26, is the men's and women's coach at Jackson State University.
"There is a love for tennis and a love for developing and mentoring players that we all share. That is the thread that connects us," Williams said. "Being involved in somebody's life in a positive way beyond just tennis is the reason we all do this. We all developed from a community of not just tennis, but of mentorship and a community of love."