Coaching Roundtable
Why Recruits Choose to Play at HBCUs
by Rhiannon Potkey, 28 February 2019
Players are usually drawn to Historically Black College and Universities for more than just the tennis programs. They are attracted to the history of the schools, the camaraderie among the students and the opportunities on campus.
As we reach the final day of Black History Month, our Coaching Roundtable features coaches and directors from select HBCU programs explaining why recruits choose their schools and if their teams did anything special for Black History Month.
Val Villucci, Bethune-Cookman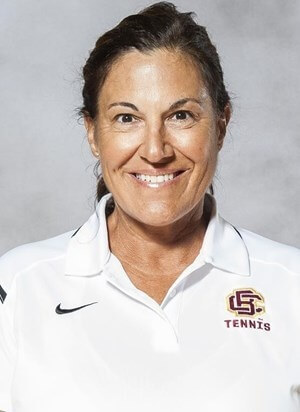 "In my three-year tenure at Bethune-Cookman, and 27 years overall coaching at the Division I level, I can speak from experience and say that coming to an HBCU resonated with my beliefs and philosophy, and it was the reason why I decided to come here. What this HBCU represents is the hard work, the dedication, the resiliency to keep moving forward no matter what obstacles we will face. This school was founded by an African-American woman in 1904 and $1.50. She persevered through all the difficult times. What I feel about this school and our athletic program is we all carry on what the founder, Dr. Mary McLeod Bethune, worked so hard to grow. We support our student-athletes. Not only do we care about them as students, as athletes, but we care about them as people. We are welcoming and want to create a safe and trusting environment.
"Our culture is such that each student-athlete will learn to be disciplined, open-minded and willing to give and help each other as well. They are taught to help one another become better players, be professional and be respectful. The university's staff, from top to bottom, are here to teach, mentor, support and genuinely care about each and every person. That nurturing environment at B-CU grows our student-athletes to be prepared and successful once they graduate and it is the recipe that our recruits want to be a part of.
"As Mary McLeod Bethune once stated, 'I leave you love. I leave you hope. I leave you the challenge of developing confidence in one another. I leave you respect for the use of power. I leave you faith. I leave you racial dignity.' That is Bethune-Cookman University."