Recruiting Profile
South African Connection Helps Texas Land Ryngler
by Rhiannon Potkey, 26 March 2019
The South African tennis pipeline helped Texas women's head coach Howard Joffe land his latest high-profile signee.
Joffe received a message about Lexi Ryngler a few months ago from Gary Sacks, telling him he needed to watch Ryngler play in person.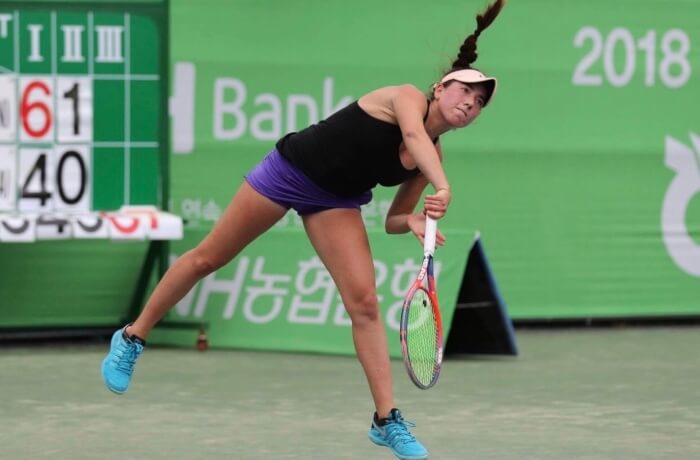 Lexi Ryngler Has Signed with the University of Texas
© Contributed Photo
Sacks, a USC product, trains with Ryngler in her hometown of Calabasas, California. Sacks and Joffe are both from South Africa, and used to hit together years ago when Joffe was an assistant for the USC women's team.
Joffe soon learned that Ryngler's mother, Jodi, is also from South Africa, and her maiden name was Zinn.
"Her brothers David and Earl both played college tennis, and they sort of grew up with me in South Africa," Joffe said. "I actually knew the family, and was familiar with all of the siblings. It was kind of wild how that worked out."
Joffe went to watch Ryngler play at a 25K event last summer in Fort Worth, Texas, and knew she would be a good fit with the Longhorns.
"She beat two very, very good established college players. It wasn't even necessarily that, but it was the manner in which she did it," Joffe said. "She was so athletic and consistent, yet had so much power. I just loved the way she handled herself on the court."