Recruiting 101
USTA Making Changes to Junior Competitive Structure
by Rhiannon Potkey, 18 November 2019
The USTA will be making changes to its junior competitive structure.
Beginning in January of 2021, the USTA is adopting a simplified nationwide structure, which will create a standardized system and greater consistency for players, parents, coaches, tournament directors and officials.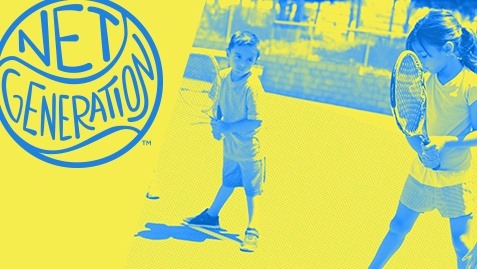 The new structure will utilize seven levels of events, ranging from Level 7 (Intermediate) to Level 1 (national championships) and a universal ranking system that will distribute points consistently across the country.
This nationwide system will provide consistent tournament levels and standardized tournament operations for all events — regardless of location — replacing a current system that is greatly dependent upon the region.
The new system will allow players to more easily compete across sections, as the levels will be standardized with an increased number of open events.
In addition, there will be a series of non-ranking events, which will focus on age-appropriate competition, development and fun called the Net Generation Circuit.
The changes were spurred in part by declining sports participation that has been prevalent throughout the United States over the past few years, including in youth tennis.
The current USTA structure and events were found to be "overwhelmingly confusing," "too competitive," "too expensive" and "not fun," according to some parents. USTA junior tournaments have witnessed a decline in participation and retention in the last decade.
The Youth Competition Department recently conducted a full evaluation of its competitive pathway by sanctioning a research project led by the University of Central Florida.
The main objective of the UCF research was to understand the factors that contribute to attracting and retaining more tennis players in tournament and team competitions. The research focused on feedback from parents, players, coaches, and tennis industry stakeholders.
A significant finding from UCF was the need to develop an American Development Model (ADM), which would promote a tennis program delivery system that would align all stakeholders to attract and retain more youth players.
One of the guiding principles of the ADM is the need to provide programming curriculum that supports developmentally appropriate training and competition to facilitate competence and confidence for youth tennis players. Much of the UCF research feedback centered around the need for a consistent, clear and simple pathway.
Creating a balanced schedule of quality events that focus on fun, health, well-being, player development, and lifelong love of the sport is thought to be the key to reversing the trend of declining youth tennis participation.
**Coming tomorrow: 10 things to know about the USTA 2021 Nationwide Junior Competitive Structure
About Wilson
Wilson Tennis is proud to sponsor the Recruiting 101 series of articles at TennisRecruiting.net.
Connect with Wilson on Facebook, Twitter, Instagram, and YouTube - or on their website.
Leave a Comment
More Recruiting 101 Articles
9-Dec-2019
Alternate Reality: Billups Takes Advantage of Showcase Entry
Leyton Billups arrived for the TRN College Showcase at the ITA Coaches Convention on Sunday as an alternate. After somone pulled out of the draw, the junior took advantage of the opportunity to help get seen by coaches and pursue his dream of playing college tennis.
3-Dec-2019
Coachspeak: Talking Points for Recruits to College Coaches
Communication is paramount in the recruiting process. But what are the most important questions for recruits to ask during their correspondence with college coaches? We provide a list of essential talking points to find out as much as possible about a school, program and coach.
19-Nov-2019
Ten Things to Know About the USTA Junior Structure Changes
Beginning in January of 2021, the USTA is making changes to its competitive junior structure. There are 10 important things to know about the changes to get everyone prepared and informed.
About Rhiannon Potkey
Rhiannon Potkey is a veteran sportswriter with more than two decades of experience in journalism. Potkey has covered many sports at many levels and has a passion for finding great stories. Potkey has covered the U.S. Open, junior sectional and national events, college conference championships and Davis Cup matches. Potkey is currently Content Strategist for Tennis Recruiting. You can reach Rhiannon by email at
[email protected]
.