Player Spotlight
Player Spotlight of the Week: Roshan Morey, Frankee Hendricks
by Rhiannon Potkey, 10 June 2020
SPOTLIGHT ON Roshan Morey (Laguna Hills, California)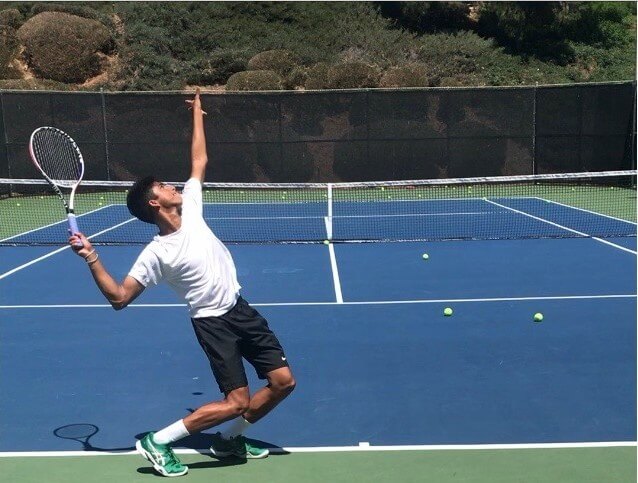 Music on your playlist: Hip hop like 21 Savage, Post Malone and Lil Mosey.
Dream vacation destination: South Africa, because my mom grew up there and she always tells me how amazing the safaris are and how amazing it is to see animals up close.
Favorite food: Raising Cane's chicken fingers are really good.
Favorite athletes: Roger Federer and Michael Jordan.
Future occupation: I want to go into finance and go to college and become an investment banker. That is what my dad did when I was really young, and I would like to do that and save up enough money from that job to become a venture capitalist.
If you could have dinner with anyone dead or alive, who would it be: Mark Cuban, because he is an awesome businessman and also into sports as the owner of the Dallas Mavericks. I think it would be cool to have dinner with him and talk about business, investments and sports.
Must-watch TV show: Mandalorian
Favorite movie: The Dark Knight
If I am not playing tennis, I am … doing schoolwork or playing basketball with some of my buddies.
Instagram handle: @roshan_morey