Recruiting 101
Donovan Tennis Strategies To Host Virtual Showcase Event
by Staff Reports, 25 June 2020
Given the recruiting limitations from the coronavirus pandemic, Donovan Tennis Strategies (DTS) will be hosting its first-ever DTS Virtual Showcase.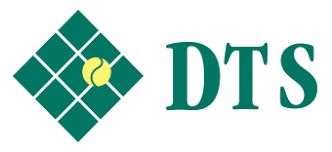 The event will be held July 8-9, and try to replicate the DTS live showcases that have been taking place for the last 20 years. Participants will be able to take part in a webinar version of the college coaches panel, admissions presentation and a presentation on "Recruiting in the Covid-19 Era."
Prospective recruits can view "Meet the Coaches," short video clips where coaches can introduce themselves and provide information on their programs. The playing portion of the event will also be done through video. Once a participant is registered for the virtual showcase, DTS will provide the instructions for creating and submitting the match video.
The NCAA Division I Council extended the recruiting dead period through July 31, meaning Division I coaches are prohibited from attending tournaments and showcases prior to August 1. Some schools in all divisions have initiated budget freezes that have prohibited recruiting trips, and some recruits and their families remain reluctant to travel during the pandemic. The DTS showcase hopes to alleviate some of the problems to still help make the connection between recruits and coaches.
The 700 college coaches on the DTS contact list will receive the same profiles of the participants as they get for live showcases, with contact information, school attended, GPA, test scores (if available), intended area of study in college (if known), along with ranking and rating information.
The timing of the event is designed to correspond with an important juncture in the recruiting process that takes place in early July. At many of the more selective colleges, coaches can start to get a pre-read that allows them to get information from the admissions office that gives both coach and recruit feedback on their admissions chances.
The deadline to enroll is July 3 at 5 p.m. ET/2 p.m. PT For more details, go to https://www.donovantennis.com/showcases/
Leave a Comment
More Recruiting 101 Articles
29-Jul-2020
How Online, Hybrid Learning Will Impact NCAA Eligibility
In an effort to provide clarity to students and parents making decisions for the 2020-2021 academic year, the NCAA Eligibility Center offered additional guidance last week regarding distance, e-learning or hybrid options made available by schools with NCAA-approved core courses.
7-Jul-2020
Meet The Assistant: Navy's Alessandra Pedergnana
Assistant coaches might not get as much attention as head coaches, but they are highly valued by everyone within a college program. They work long hours to help teams try to win matches and help players try to achieve their goals. In this edition of Meet The Assistant, we profile Navy's women's assistant Alessandra Pedergnana.
1-Jul-2020
Recruiting Insider: Eastern Washington's Dustin Hinson
Getting more insight into how college coaches recruit can make the process less intimidating for prospets. Our "Recruiting Insider" series features coaches from across the nation providing their recruiting methods. Today, we hear from Eastern Washington women's coach Dustin Hinson.