Recruiting Profile
Martens Takes A Different Route to Presbyterian
by Rhiannon Potkey, 10 August 2020
Daniel Martens believed he had the potential to play for a Division I program. But as a two-star recruit out of high school, college coaches weren't heavily pursuing the Miami resident.
Martens didn't want to settle for attending a school where he wouldn't play, so he decided to take a different route. He enrolled at community college for one year at Miami Dade. The Sharks don't have a tennis program, so Martens continued to train with private coaches and play tournaments while taking classes.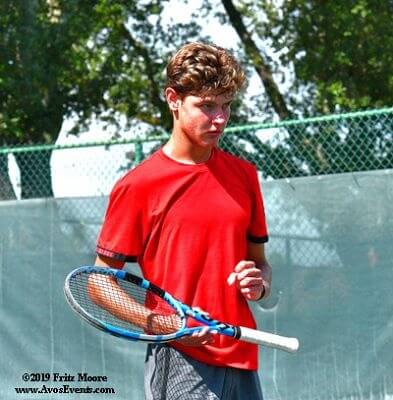 Daniel Martens Has Signed With Presbyterian
© Fritz Moore
"It gave me a chance to develop my game further and grow more," Martens said. "I was very small my freshman year of high school. I was around 5-5 or 5-6 and I grew to around 6-1 over the course of high school. I guess I just needed an extra year to help me grow into myself and who I am today."
Martens achieved his goal by signing with Presbyterian College in Clinton, South Carolina. He committed in late June, and was scheduled to arrive on campus today.
Presbyterian College head coach Eduardo Rincon discovered Martens after receiving a phone call from Martens' private coach Laurence Tieleman. Rincon then contacted his brother, Mario, the former men's head coach at the University of Miami who is now an assistant at Louisville, for more information about Martens.
"My brother remembered him from working with him in Miami, and as soon as I mentioned his name he told me 'This kid is a really good guy and a good player,'" Rincon said. "He thought that he would be playing somewhere. He was a little surprised that he wasn't."