Who's Hot
Hot 100 List - September 2020
by Amelia Thomas, 22 September 2020
TheLotto Elite Hot 100 lists are published each month, and the September Hot 100 lists feature the one hundred boys and girls who most improved their rankings during the month of August. You can find out more about the Lotto Elite Hot 100 - and how the lists are calculated - by reading here.
The latest lists, published today, are available here:
We talked to a few of these top performers:
Luka Butera (Ho Ho Kus, New Jersey)
Soon-to-be five-star Luka Butera credits his recent success to the hard work he put into practices over the summer. The junior works with coaches Damir Barisic and Petar Kanev at Courtsense Tennis Training Center. Prior to the Covid-19 shutdown, they trained daily, but their practice time decreased for several months in the Spring.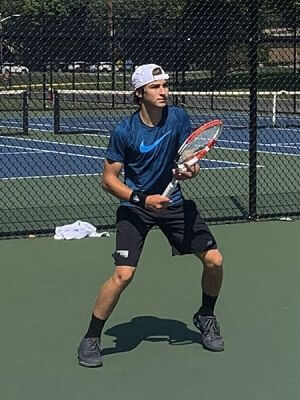 Soon-To-Be Five-Star Junior Luka Butera
© Contributed Photo
This is why Butera heavily credits the support of his hitting partner and good friend, Danny Cohen. The two trained together regularly while courts were closed during the quarantine.
"We always have intense and purposeful practices, which gives me great confidence and allows me to play my best," Butera said. "During these practice sessions, I focus on specific goals, which helps me improve my game every day."
Over the last few months, Butera's focus has been on physical fitness.
"I have been constantly working on conditioning and fitness while having good intensity in all of my practices," Butera said. "The two specific areas of focus I'm working on right now are making my kick serve more heavy and working on taking time away and stepping in on my backhand."