Commitment Profile
Five-Star Corsillo Ready For All Notre Dame Has To Offer
by Rhiannon Potkey, 5 November 2020
Jamie Corsillo's first exposure to tennis came in a racquetball court with an instructor that spoke in a Mickey Mouse or Donald Duck voice. Anything to keep the attention of 4-year-olds running around with mini-rackets and hitting balls hanging from strings.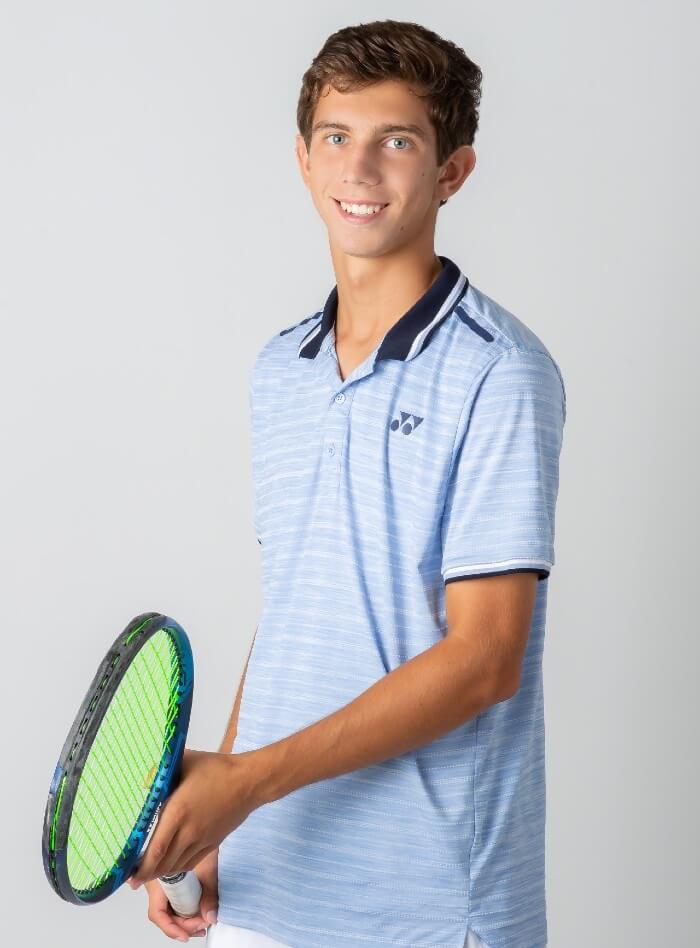 Five-Star Jamie Corsillo Has Committed to Notre Dame
© Contributed Photo
Corsillo was hooked on the sport, starting a journey that began in New York, progressed in Florida and will make its next stop in Indiana.
The five-star senior from Boca Raton, Florida has committed to Notre Dame.
"I always wanted to go to a top Division I academic school and play for a Division I college," Corsillo said. "I always said I wanted to go to college first, and if my tennis took off from there that would be great."
Corsillo was looking for a college with a big-time sports environment for football and basketball. Along with Notre Dame, he made visits to Wisconsin, Northwestern and Michigan.
He began corresponding with Notre Dame head coach Ryan Sachire and assistant Greg Andrews at Kalamazoo last year, and reached out again after Winter Nationals.
"The visit helped a lot. I loved the campus and the football stadium is crazy," he said. "I also really liked both coaches. They are just great and I love both of their personalities. After meeting the team and spending time with them, it was pretty set."