Commitment Announcement
Blue Chip Madison Sieg Commits to the Trojan Family
by Rhiannon Potkey, 12 January 2021
Madison Sieg followed her mother onto the tennis court at age 2, carrying a plastic racket in one hand and a ball in the other. She watched how her mom played, and wanted to do the same.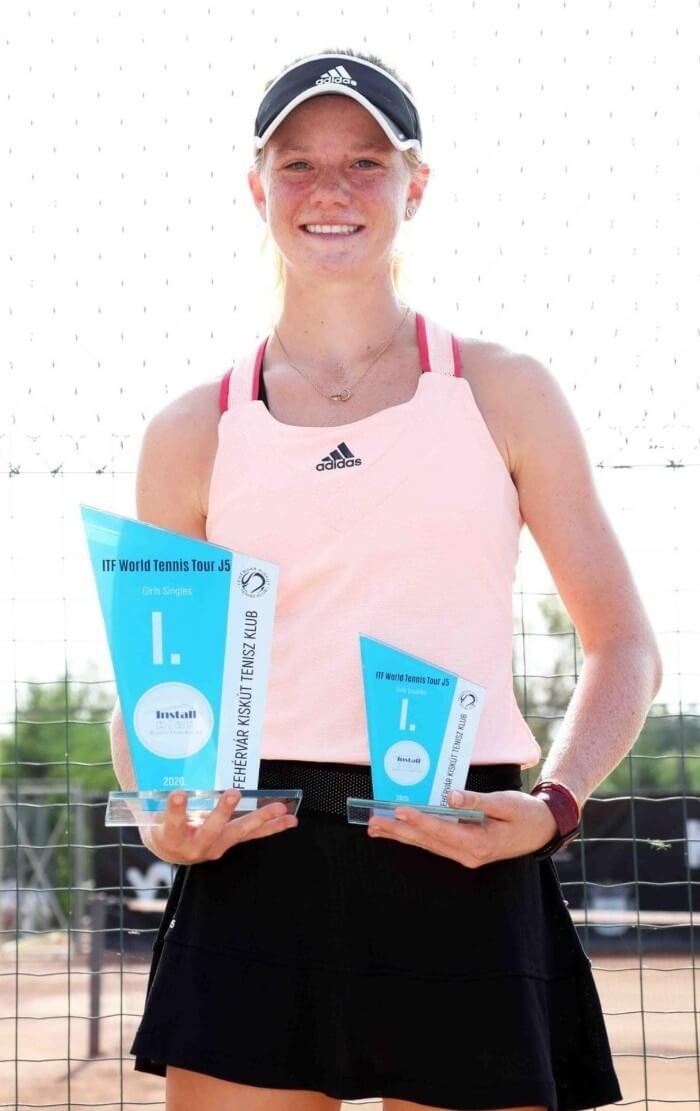 Blue Chip Madison Sieg Has Committed to USC
© Contributed Photo
When it came time to begin her college recruiting process, Sieg once again followed the path paved by her mom.
The blue chip junior from Greenwich, Connecticut didn't feel any pressure to pick the University of Southern California, but she had grown up attending matches and cheering for the players. She knew how much the university and tennis program meant to so many.
Sieg's mom, Heliane Steden, was a three-time All-American at USC, helping the Women of Troy win two NCAA titles and make two runner-up appearances from 1982-86.
Having decided to prolong the family's legacy in the program, Sieg is announcing her commitment to USC.
"It's where I think I fit the best, and the school has such amazing academics with an amazing tennis program. It was exactly what I was looking for and hit everything on my checklist," Sieg said. "The most exciting part is just the community there. It's called a Trojan family for a reason."