Recruiting Profile
Five-Star Rachal Forges Inspired Path at Morgan State
by Rhiannon Potkey, 9 July 2021
Niles Rachal always imagined he would play at one of the traditional powerhouse college programs because it was the path so many other five-star players had taken during their careers.
Despite nearly his entire family having attended historically Black colleges and universities, Rachal didn't think it would fit into his athletic ambitions.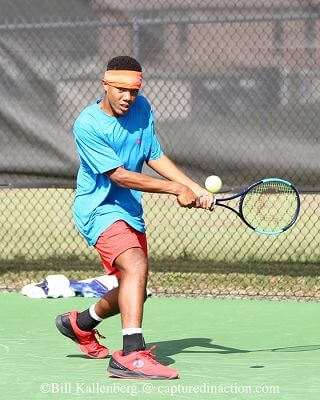 Five-Star Niles Rachal Signed to Play at Morgan State
© Bill Kallenberg/CapturedInAction
But his vision started expanding last year.
After he saw athletes like Makur Maker commit to Howard University for basketball and former NFL greats like Deion Sanders and Eddie George become head coaches at Jackson State and Tennessee State, respectively, Rachal realized he could make the same decision.
"It opened my eyes. I thought, 'OK, I don't have to go to a school with all the glamour per say and still be successful,'" he said. "I felt like I had more options, so I wanted to go somewhere I felt comfortable and where I just felt like I would be valued."
Rachal found that perfect combination at Morgan State. The Woodstock, Georgia resident has signed with the Bears and will begin playing for them in the fall.
Rachal is the second five-star signee at Morgan State, a rarity for an HBCU program. Mikeal Carpenter was a member of the 2020 class.
"I had known him through NJTL and played some tournaments with him and had a lot of respect for him," Rachal said of Carpenter. "He had offers from other schools and chose to go to Morgan State, which most kids like us don't do, which is unfortunate. It kind of motivated me to make the decision and hopefully it can motivate kids in future classes to do that too."