Recruiting Profile
Choosing Princeton Makes Sense for Blue Chip Sec
by Rhiannon Potkey, 15 September 2021
Sebastian Sec has felt the difference on the court. It's like a weight has been lifted and he can just let his natural playing ability surface.
Knowing he will be joining Princeton next fall alleviated a lot of stress from the blue chip senior from New York.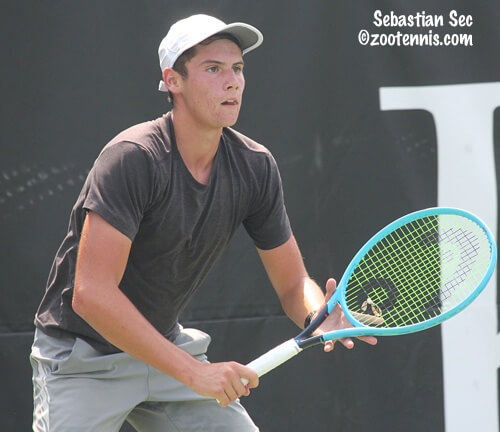 Blue Chip Senior Sebastian Sec Has Committed to Princeton
© Zoo Tennis
"Now that I am committed there is nowhere near as much pressure to kind of impress the coaches," Sec said. "I think this is my time to just kind of enjoy it. I am looking forward to that."
Because of Covid, Sec said "the recruiting process was not ideal. It was not as much fun as I thought it would be." He couldn't take as many visits and didn't have as many options as he envisioned at the start.
"A lot of schools had already taken up the full roster mainly because of fifth-year eligibility," Sec said. "That kind of slimmed down a lot of my opportunities."
Sec narrowed his options to Princeton, Wake Forest and Michigan in the end. He liked all the schools, but Princeton emerged as the top choice.
"We needed to make something work for us financially, so there weren't too many schools willing to offer the whole package. Princeton is one of the most generous schools with financial aid," Sec said. "It has a phenomenal education, it's close to home and my relationship with the coaches was great. I think that is what led me there."