Recruiting 101
Countdown: There's Life After November
by Ross Greenstein, 4 November 2013
November is here, and the early signing period is around the corner. Each year, student athletes scramble to find a college to sign with, while coaches look to lock down recruits. Most families begin to feel nervous around this time, and some even go as far as "freaking out". The general feeling is there will be no roster spots available if student athletes do not sign during the early signing period. Don't worry - there is life after November.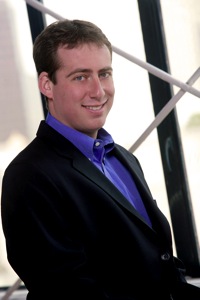 At SFA, we know that only a small percentage of the top players actually sign in November. Early signing can provide peace-of-mind, but waiting to commit until after the early signing period can open up a world of opportunities that were not available earlier. A number of college coaches are recruiting the same top players, and once they don't sign them, they continue to move down their recruiting lists. Opportunities open up for players at all levels. Players who sign early with their third or fourth choice could potentially miss out on a chance to play for their first or second choice. Settling on a school in order to be done by the early signing period often leads to unhappy college athletes - and ultimately leads to transferring.
Three- and four-star recruits are not the only ones that sign after the early period - some of our blue chip clients are also waiting until spring to sign. There are several reasons for this. A number of coaches that have more than one spot for a recruiting class opt to keep one of their spots open until the spring. They understand the benefit of waiting to see how "things pan out," and they also know that some of the top talent will hold out. Some of the players that have already committed will choose not to play as many tournaments since they have accomplished their goal of committing to a college. That gives unsigned players an opportunity to enter more tournaments and to showcase their skills to coaches.
A lot of college coaches are looking to bring in international athletes in January, and many of them are recruiting the same international players - which can make even more roster spots and scholarship money available after January. Transfers can open up roster spots as well. We selected a random pool of 25 D-I schools and reviewed their rosters. 23 men's teams and 15 women's teams had players on the roster that transferred. This shows that rosters are continually changing.
If you don't sign in November, do not panic. Continue your recruiting process as you have - and make sure to maintain your line of communication with the coaches at the schools that you're interested in. There's no need to rush. As the old saying goes, "good things come to those who wait". You never know what doors may open up for you after the November signing period.
Ivy Stylings
Tomorrow, the Countdown brings you to both Texas and upstate New York. We hear from 5-Star senior Karim Arem of Houston, Texas, who has committed to the Cornell Big Red. Check out that story - and all the other great stories we have for you on the Countdown to Signing Day!
About Weil Tennis Academy
Weil Tennis Academy is proud to sponsor the Recruiting 101 series of articles at TennisRecruiting.net.
Weil Tennis Academy: Helping develop young champions - on and off the court.
Since 1997 in picturesque Ojai, Calif., the Weil Tennis Academy and College Preparatory School has placed 100% of its students into top NCAA universities and colleges like UCLA, Stanford, Duke, Brown, Yale, Pepperdine, Cornell, USC and many, many more, mostly on scholarship.
At Weil, our teachers and coaches, our players and their families are all focused first on college preparation and college placement. The goal for every one of our students is to gain admission, study and play college tennis at the most prestigious universities in America.
Our program here at Weil is founded on our belief in hard work and striving for excellence every day. Our players train hard and study hard to achieve great results.
Be a Winner; come to Weil, train with Champions and let us help make your dreams come true!
Contact Weil today and schedule your visit!
Leave a Comment
More Recruiting 101 Articles
18-Apr-2014
Spring Signing Week '14: Why NAIA?
Peter Green talks with college tennis coaches at NAIA institutions about the tennis experience at NAIA schools - and what differentiates an NAIA program from NCAA programs.
16-Apr-2014
Spring Signing Week '14: Primer on NCAA Eligibility
The NCAA Eligibility Center certifies the academic and amateur credentials of all students who want to play sports at an NCAA Division I or II institution as freshmen. In order to practice, play and receive an athletics scholarship, students need to meet certain academic benchmarks and amateurism requirements. Learn about the NCAA Eligibility Center and its resources...
14-Apr-2014
Spring Signing Week '14: Scholarships - Details Matter
If you've been playing junior tournaments for years, the chances are that the subject of college scholarships has come up often in your house. It's only natural that you would like all your hard work to be rewarded. For parents, a scholarship is often seen as the light at the end of the tunnel - the financial gift for spending years paying for lessons, entry fees and travel. Unfortunately, it's not that simple.
About Ross Greenstein
Ross Greenstein is President and CEO of Scholarship for Athletes, an independent consulting firm that assists high school athletes and their families throughout the scholarship search and negotiation process. He is a graduate of the University of Florida where he played NCAA division one tennis and made the SEC all-academic team. He was also a former Minnesota State Tennis Champion in high school. Ross can be contacted at Ross@ScholarshipForAthletes.com.