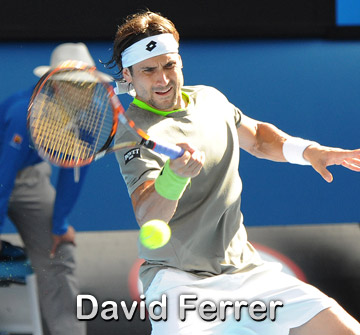 Click on David Ferrer to view and buy his equipment, apparel, and footwear.

You know what time it is! It's #TWHappyHour! Sales for the next 3 hours only. Check it -->

Click Here!

Check out what we had to say about the new @babolat Propulse 4 shoe!

Click Here!

RT @Solfireworld: Check out our bestseller on @Tenniswarehouse as worn by @DodigTennis #sportswear

Click Here!