Special from
Zoo Tennis
In January, the International Tennis Federation decreed that on its Junior Circuit, a serve touching the net and landing in the box would not be replayed. While this change has been in effect in Division I men's tennis since 1999, a three-month test of it on the ATP Challenger Tour in 2013 was not popular with players and it has not been implemented on the pro tours.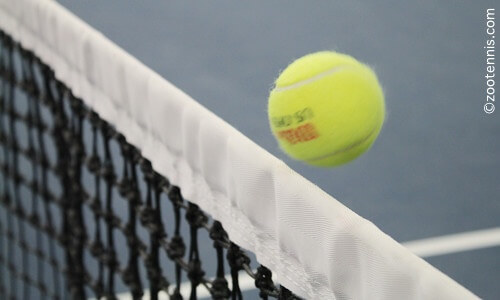 Service Lets No Longer Replayed in ITF Junior Circuit
©
Zoo Tennis
The accelerating trend to streamline tennis makes it increasingly likely that the change will be introduced again at the top levels of the game however, so while at the major ITF junior events in Southern California, I sought the opinions of those who had recent experience with the change, which has not been adopted in USTA junior competition.
"I wouldn't say that I think it's necessary, but I don't see anything wrong with it," said USTA Player Development National Coach Eric Nunez, who has travelled to several ITF junior events this year.
"It makes it a little bit interesting, but you get very few times really when it makes a big difference. A let that rolls over, very few times I've seen that. It makes the game a little bit faster, you don't have to stop and re-serve. So in that sense I'm OK with it. I think the players, after about a week playing a tournament, they get used to it, so the ones who have been playing ITFs, this is normal now, they've been playing all year with it. For the ones here that have played Nationals, who are playing 16s [at the International Spring Championships], it's obviously an adjustment."