Championship Week
Osuigwe Sweeps Girls 18s Titles, U.S. Open Wild Cards
by Rhiannon Potkey, 17 August 2018
The situation didn't look very promising for Whitney Osuigwe.
The 16-year-old from Bradenton, Florida trailed top-seeded Kayla Day 4-1 in the first set of the Girls 18s final at the USTA Billie Jean King National Championships, and felt a pain in her left leg that prompted her to use a medical timeout.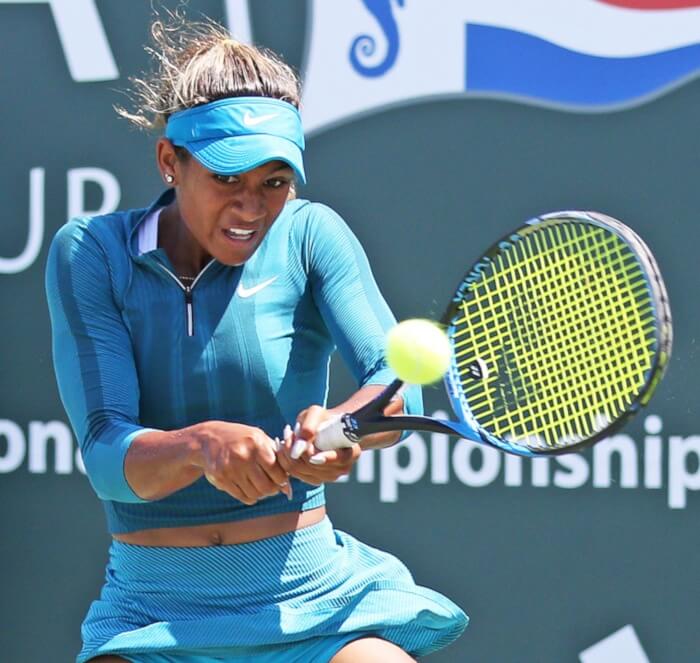 Girls 18s Singles Champion Whitney Osuigwe
© J. Fred Sidhu
Once Osuigwe returned to the court after receiving treatment, Day held serve at love for a seemingly commanding 5-1 lead.
But Osuigwe didn't surrender.
Gaining confidence with every aggressive stroke, the second-seeded Osuigwe rallied to win six straight games and turn the match in her favor on the way to a 7-5, 6-3 victory over Day at Barnes Tennis Center in San Diego.
"After I came back to the court from the injury timeout, I just tried to stay in it with her and fight back," said Osuigwe, the 2017 ITF Junior World Champion. "I somehow ended up winning a few games in a row and gained momentum. I just kept going with it and I won."
Along with receiving the gold ball, Osuigwe secured the coveted wild card into the main draw of women's singles at the U.S. Open.
"It's a big dream of every tennis player to play in the main draw," Osuigwe said. "It's going to be great. I have nothing to lose, so I can just go and have fun with it. It's an experience not everyone gets to have so I am just going to enjoy it."