Special from
Zoo Tennis
At age 18, Gabriela Talaba wasn't sure what her future held. Although she had a 24-17 record on the lower levels of ITF Pro Circuit in 2014, the left-hander was relying on her coach for financial backing, and wasn't sure he could continue to support her.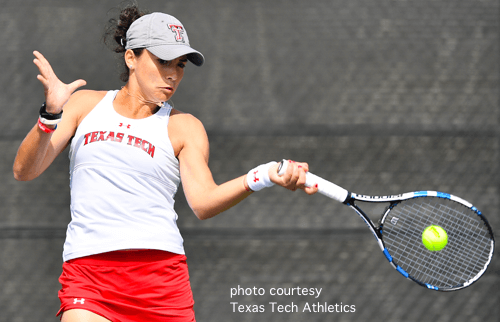 Gabriela Talaba Helped Texas Tech Win Conference Titles
© Texas Tech
Playing ITF Pro Circuit tournaments in Europe that summer, Talaba struck up a conversation about college tennis with fellow Romanian Cristiana Stancu. After Stancu, a former star at Texas A&M, notified Talaba that she was serving as a volunteer assistant at Texas Tech and the Red Raiders had a scholarship available for January, Talaba decided to take the plunge.
"I was scared at first, to be honest. I didn't know how it was going to be studying in another language, and at college level; it's not like kindergarten," said Talaba, who went on to play No. 1 for Texas Tech and become the first All-American in its history. "I was actually afraid, because my English wasn't good when I got there. I barely passed the tests. But my teammates and my coaches always helped me and told me I could get tutoring, get help. They told me as long as you put the effort in, you will be good, and that's how it was."
Stancu had convinced Talaba that all the things she was struggling to coordinate while developing her game in Romania would be readily available in college.