College Feature
ECU Cuts Programs, Leaves Recruit Searching For New Options
by Rhiannon Potkey, 26 May 2020
Christopher Johns thought he was ahead of the game when he began his recruiting process nearly two years ago. Johns did meticulous research on schools, searching for just the right combination of strong academics and the chance to get meaningful playing time.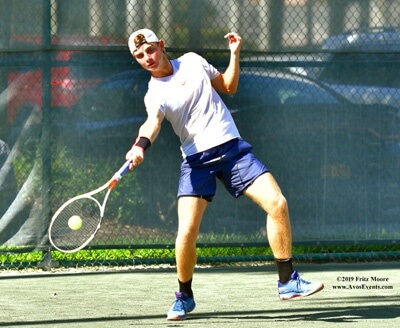 Christopher Johns Was Signed to East Carolina University
©
Fritz Moore
The three-star senior from Simpsonville, South Carolina found the perfect fit at East Carolina University, and committed to the Pirates.
But Johns' plans were thrust into upheaval with only three months until he was supposed to begin college. ECU announced last week it was cutting both the men's and women's tennis programs for financial reasons. Already struggling with athletics funding, the coronavirus pandemic dealt a final blow.
ECU plans to honor any of the financial aid current players are receiving through graduation if they wish to remain at the school, as well as recruits signed to play for the Pirates who still want to attend.
Johns received a phone call from ECU head coach Shawn Heinchon the morning the announcement was made.
"I was shocked," Johns said. "I didn't even say much. You never think it's going to happen to you."
ECU is one of a handful of tennis programs around the country that have been cut in the wake of Covid-19. If football season is altered in any way, many more could be on the chopping block.
Heinchon knew there was a chance his program could become a victim of the financial losses athletic departments are suffering.
"Being a tennis coach as long as I've been a tennis coach, you always have a thought that something like this can occur. It's just something that exists in our college landscape," said Heinchon, in his 17th season coaching at ECU. "I think we would be lying to ourselves in this business if we said it couldn't happen to us."