Special from
Zoo Tennis
Last year's Oracle ITA Summer Circuit consisted of 55 tournaments and approximately 3,500 unique players, as prospective and existing student-athletes sought competitive opportunities close to home.
Predictably, the Covid-19 pandemic has prompted several changes, but now in its 28th year, the ITA Summer Circuit is positioned to leverage that local focus starting with its first event next month in Long Beach, California.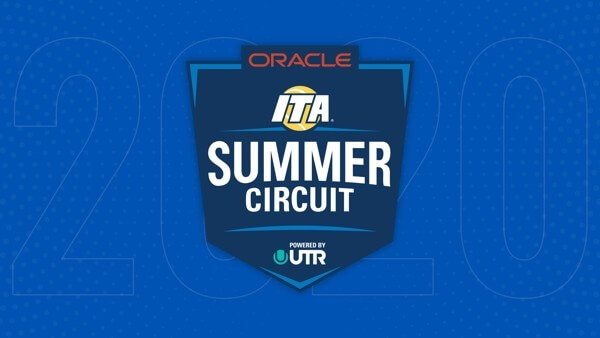 "We're excited to demonstrate how not only tennis, but college tennis, can help lead the way in opening up sports in America, with tennis as an active social distancing sport," said ITA Chief Executive Officer Tim Russell. "The good news is that we're scheduled to start on time, because as we were building out the various scenarios, we had thought maybe we would have to wait until July to start. We've had sort of a rolling communication with the various tournament directors and there will be one tournament the first week. So we're getting started on time and we'll add a bunch more tournaments throughout the summer and are adding a seventh week in August."
With many college campuses, which host the vast majority of the three-day tournaments, now closed indefinitely, the ITA and tournament directors were facing unanticipated hurdles. That included Will Marino, the men's and women's coach at Chapman University in Orange, California, who was scheduled to host a Week 1 event June 20-22. Marino spoke with ITA Summer Circuit manager Caroline Eberhart about the feasibility of holding his event back in April.