Special from
Zoo Tennis
Obviously a pandemic changed everything in and around tennis in 2020, so many of the questions from last year's column ended up moot. Those posed for 2021 need the blanket caveat that Covid-19 disruptions are not over and could impact the college and junior tennis world in a variety of ways throughout the next 11 months.
When will the next junior slam be played?
When Tennis Australia made the decision to postpone the Australian Open Junior Championships they did not even hint at a new date. Given all the problems the professional event has endured, including the latest snap lockdown, no one would blame CEO Craig Tiley and company if they decided not to subject themselves to more of those headaches for a junior event, particularly with no financial incentive to do so. And whether they could attract a strong field, always difficult for Australian tournaments even before the pandemic, is also an open question. That means the last junior slam to be played, in Paris, in October 2020, may also be the next in 2021.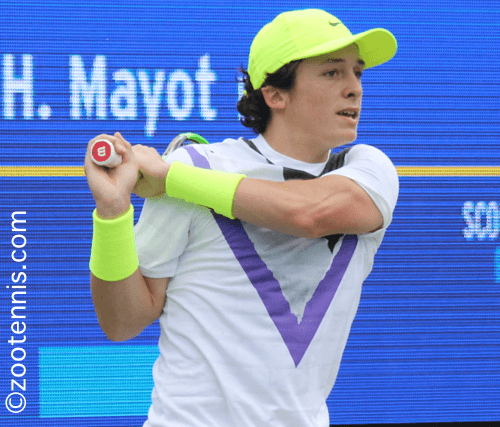 ITF World Junior Tennis Champion Harold Mayot
© Zoo Tennis
Can the junior success of French boys translate to the professional tour?
2020 started with two French boys meeting for the Australian Open junior title and ended with a third claiming the Orange Bowl. When the final 2020 ITF world junior rankings were posted, France could claim four of the Top 25 and eight of the Top 50, including ITF World Junior Tennis Champion Harold Mayot. Even with several of the top players aging out, 11 French boys are currently in the Top 100, suggesting the pipeline remains full. But taking that next step into the ATP Top 100 is rife with challenges, one of which the currently injured Mayot is experiencing now. With just two French men under the age of 25 in the ATP Top 100, the teenagers have few role models as they attempt to deliver France's first grand slam singles title since Yannick Noah in 1983.