2021 Clay Court Nationals
Quevedo Leaves Huntsville with Girls 16s Title, Gold Ball
by Rhiannon Potkey, 22 July 2021
Kaitlin Quevedo didn't know anything about gold balls until she arrived at the USTA Girls 16 National Clay Court Championships last week.
The blue chip rising sophomore from Naples, Florida had played in a few big national junior events, but never got close enough to winning to understand how the award system works.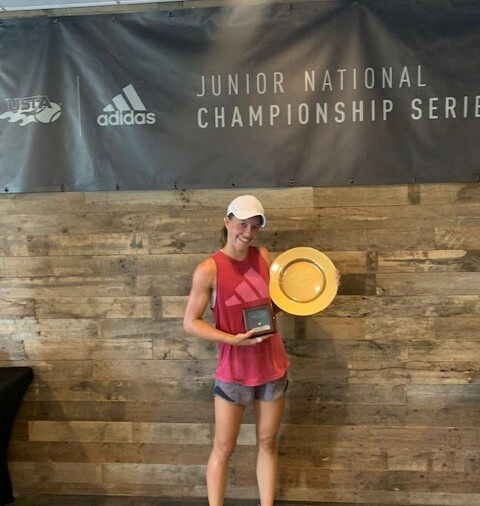 Girls 16s Singles Champion Kaitlin Quevedo
© Contributed Photo
"Once I heard about it at the start of the tournament, I got really excited. I think that was extra motivation for me to really win," Quevedo said. "I already wanted to compete, but it made me work even harder to try and get that."
Quevedo left Huntsville with the precious commodity in her possession after rallying to beat No. 10 Tola Glowacka of Glen Head, New York 2-6, 6-2, 6-4 at the Athletic Club Alabama in Huntsville.
"In the moment, it was really amazing," said Quevedo, one of the No. 33 seeds. "Just the feeling of winning one of the most important tournaments for juniors in the U.S. was such a great feeling."