Tournament Coverage
Heng Finds Happier Ending, Secures 18s Clay Title
by Rhiannon Potkey, 22 July 2022
Nicholas Heng didn't want to become a "mental nutcase" and start to overthink once his match was delayed because of lightning in the area.
Heng, seeded No. 4, was leading No. 2 Jelani Sarr 6-4, 5-3 in the final of the USTA Boys 18 National Clay Court Championship in Delray Beach, Florida.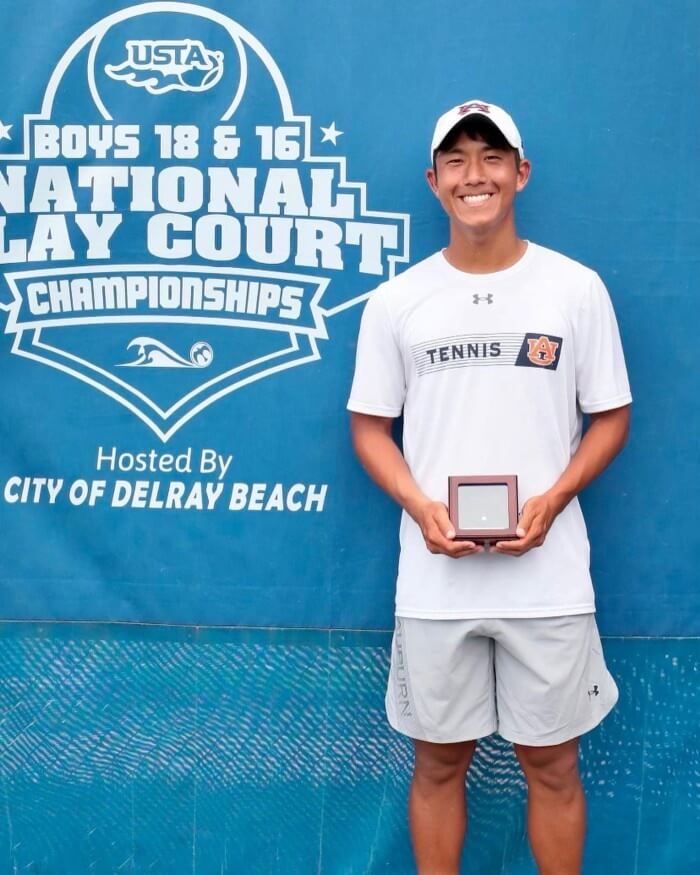 Singles Champion Nicholas Heng
© Contributed Photo
Heng had the momentum in his favor and needed only three more points to secure the win before Mother Nature intervened again.
"It is very possible to get mad in that moment, but it's just something you have no control over," Heng said. "There is no reason to even be mad. I just tried to make the most of the moment and just chilled."
During the nearly two-hour delay, Heng talked with some friends and exchanged text messages with others. He felt a sense of calm once he returned to the court and worked quickly to close out the win.
In the showdown between future SEC opponents, the Auburn-bound Heng defeated Sarr, a South Carolina commit, 6-4, 6-3 at the Delray Beach Tennis Center.
Heng captured the third gold ball of his career, and erased the memory of losing in the final last year to Ryan Colby.
"It is really a surreal feeling, especially because last year I was one match short and that match kind of sat with me for a while," said Heng, a Madison, Alabama native and recent blue chip graduate. "To come back this year and be able to win kind of felt like it wasn't even real for a second. It was one of the happiest moments of my life, no doubt."