Special from
Zoo Tennis
Becoming a coach was the furthest thing from Jamea Jackson's mind in 2003, when at age 17 she embarked on a career in professional tennis. It didn't seem likely three years later either, when Jackson had reached the WTA Top 50. But persistent injuries and three surgeries led to a premature retirement in 2009, and she accepted a position as the women's assistant coach at Oklahoma State that year while she pursued her degree. It didn't take long for Jackson to identify coaching as an ideal outlet for her love of the sport.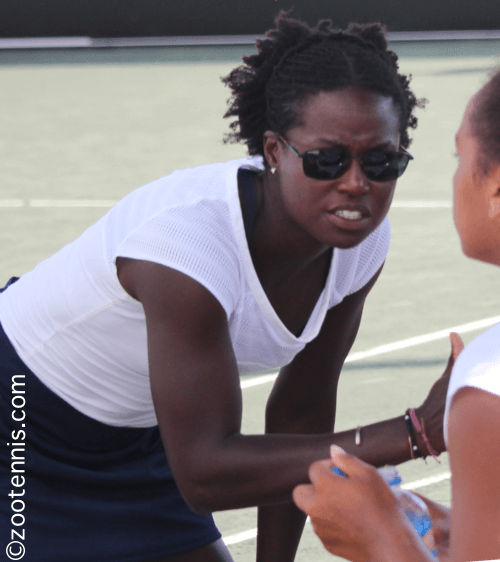 Jamea Jackson Was Recently Named Princeton's Head Coach
© Zoo Tennis
After graduating in 2013, Jackson joined the United States Tennis Association's Player Development department as a National Coach, where she spent the next nine years working with both professional and junior players, first in Boca Raton, Florida and then at the USTA's National Campus in Lake Nona, Florida.
This summer, Jackson was named head coach at Princeton University, replacing another former WTA standout, Laura Granville, who resigned for personal reasons. In her 10 years at the head of the program, Granville won six Ivy League titles and established the Tigers as a top Division I program.
I recently spoke with Jackson about her decision to leave the USTA to return to college coaching, and her plans for building on Granville's success. Since our conversation, Princeton has announced that longtime National Coach Jean Desdunes, who left USTA Player Development in 2020, has been hired as Jackson's assistant.
Colette Lewis: What led to your decision to leave the USTA and take a college job?
Jamea Jackson: I always had the feeling that I would eventually make my way back to the collegiate space, to be honest. A big consideration for that was always the right situation—great school, great location. Checking those boxes was very important to me and Princeton came around.
I wasn't looking at this particular time; it wasn't that I felt like, it's time. It just happened, and it seemed like a perfect situation that I couldn't say no. Thinking about what I had always envisioned for myself down the road, that's kind of how it came about.