Player Spotlight
Spotlight Players of the Week - Jessica Brown and Robert Wilson
by Rhiannon Potkey, 11 September 2017
Each week TRN shines the spotlight on a boy and girl player randomly selected from our class ranking lists. Beyond match scores and tournament results, the players reveal more about their interests and personalities. Check out our first installment - featuring seniors Jessica Brown and Robert Wilson.
SPOTLIGHT ON Jessica Brown (Midland, Mich.)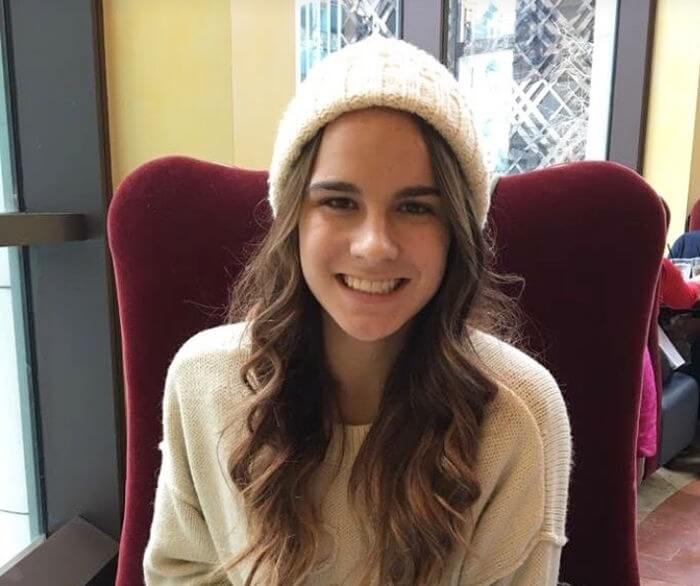 Senior Jessica Brown
Songs on your playlist: "What Ifs" by Kane Brown. "Craving You" by Thomas Rhett. Anything by Carrie Underwood.
Favorite food: Pepperoni pizza and any dessert that is chocolate.
Dream vacation destination: Israel. It's not the usual choice, but I think it would be so cool because there are so many cultures based there.
Future occupation: Computer science. I don't know exactly where I want to go in the field, but I really like programming and software designing a lot.
If you can have dinner with anyone - dead or alive - it would be ... Steve Jobs because I would love to get into his brain and ask him how in the world he created all that stuff, and Richard Nixon because not only can you learn all of our country's secrets, but you can learn what was going through his head during the Watergate scandal.
Must-watch TV show: Criminal Minds
If I am not playing tennis, I am … Studying.
Nickname: Most people call me Jessie, but I also had one coach when I was younger always call me Downtown Jessica Brown.
Twitter handle: @jbrowntennis