Special Feature
Considering Change: ATP's Next Gen Experiments
by
Colette Lewis
, 24 November 2017
The impulse for innovation has been gathering steam in the tennis world the past several years, with the qualifying and junior tournaments at the U.S. Open implementing both a serve clock and coaching this year. The ATP expanded on those changes at this month's Next Gen Finals in Milan, experimenting with no fewer than nine proposals to streamline the game.
Last week at the ATP Challenger in Champaign, Illinois, I asked tournament personnel and players about these initiatives. Some changes were viewed more positively than others, but resistance was rare, with a consensus that experimentation was welcome. Most were cautious, however, about endorsing a change they had not personally experienced.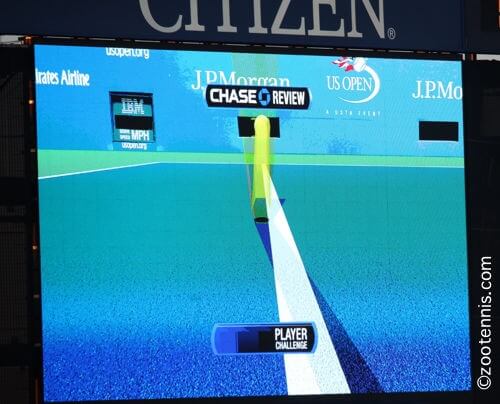 Electronic Line Calling May Replace Line Judges in ATP
©
Zoo Tennis
The changes viewed most favorably are the serve clock, the strictly timed warm-up, the all-electronic line calling and spectators having freedom to move about except behind the baseline. Coaching, no-ad scoring, best-of-five sets to four games, playing service lets and a reduction in medical timeouts elicited more diverse opinions.
In the first of this two-part article, the technical and format changes are examined.
ATP Challenger Supervisor Keith Crossland believes the all-electronic line calling, requiring only one chair umpire, is coming.
"No one here in Champaign was in Milan, but we've all had experience with Hawkeye," Crossland said. "I do think it's inevitable; it's not if, it's when."
"I'm all for it if it works," said pro Mitchell Krueger. "It seemed to be working pretty accurately and it was happening fast. It kind of sucks for all the linesmen that have it as a career, but any way of eliminating error is a great change, even if it's at the expense of some of the people."