Recruiting Profile
Late Blooming Eugenia Lee Overcomes Doubters
by Rhiannon Potkey, 2 April 2018
Eugenia Lee didn't get depressed or discouraged when she received the email. She got motivated to prove them wrong.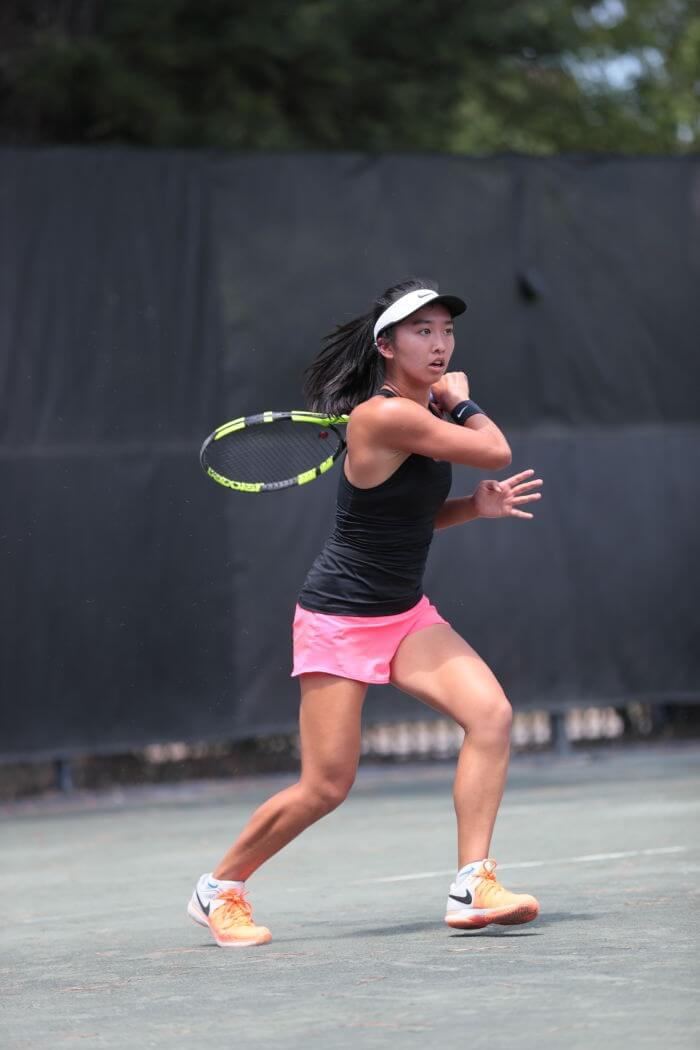 Eugenia Lee Has Committed To Play At University of Chicago
After reaching out to the University of Chicago about potentially playing for the Maroon women, Lee got a response last year informing her they were recruiting other players but did have a JV team if she was interested.
"They were basically saying she was not good enough right now," said Lee's private coach, Rashid Hassan. "But Eugenia persevered and said, 'You know what, I am going to work my butt off and play for you,' and that is exactly what she did. They came to watch her play a few months later and were just completely blown away by how much she had improved."
College tennis wasn't even on Lee's radar until she was 15. The three-star recruit from Allison Park, Pennsylvania was so busy with other sports and extracurricular activities that she didn't consider it an option.
But once she began taking lessons from Hassan, Lee realized how much potential she had in tennis and began emailing coaches. She narrowed her choices of Division III schools to Chicago, Middlebury, Amherst and Emory before deciding Chicago was her best option.
"When I was looking for a school, academics was definitely a priority for me and of course the University of Chicago is one of the best schools in the country," Lee said. "I also wanted to have a competitive tennis atmosphere, and Chicago is definitely the perfect blend of both. The players are very self-motivated on and off the court and really practice with a purpose."