Recruiting Profile
Four-Star Anukornchaikul Selects Johns Hopkins
by James Hill, 3 April 2018
Four-star recruit Naevin Anukornchaikul has chosen to attend one of the premier research colleges in the nation, Johns Hopkins University.
In addition to its academic standing, Johns Hopkins, located in Baltimore, Maryland, is consistently ranked among the Top 25 men's teams in NCAA Division III. Anukornchaikul, who hails from Irvine, California, said the school's relationship between academics and athletics provides for a perfect fit.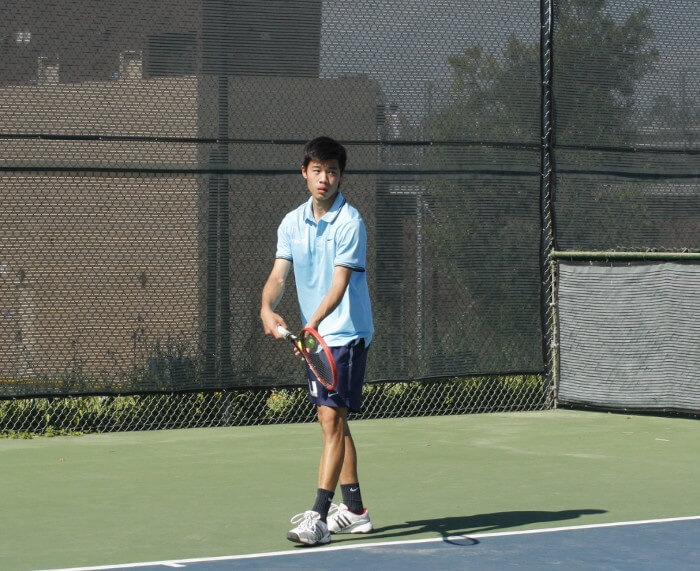 Naevin Anukornchaikul Has Commited To Johns Hopkins
"I selected Hopkins for all the opportunities this university has in almost every subject," Anukornchaikul said. "Their biology program is amazing, and there are numerous opportunities to join in on research teams. Coach (Chuck) Willenborg made it clear of the balance between tennis and school, and I completely agreed."
Willenborg has been at the Blue Jays helm since 2005. Since taking the reins, Johns Hopkins has won 12 straight Centennial Conference titles, and made an equal number of the NCAA DIII Tournament appearances. Included in the Blue Jays' run are four trips to the NCAA quarterfinals. Johns Hopkins advanced to the round of 16 in the 2017 campaign.
Anukornchaikul has been a solid player for the Irvine University High School tennis team. Head coach John Kessler has skippered the Trojans to eight California Interscholastic Federation titles, and 12 Pacific Coast League Championships in a row.
"Naevin has managed to successfully balance a rigorous academic schedule with the demands of being a top junior player," Kessler said. "I think these are exactly the attributes he needs to be successful at a school like Johns Hopkins. Naevin has been a constant for our team and our program over the last four years. He has been an inspiration to our players, specifically the younger boys. I don't know if we have a young man who cares as much and works as hard as Naevin."