Signing Profile
Kush Learns The True Value of Academics
by Rhiannon Potkey, 11 April 2018
Adam Kush was thriving at Van Der Meer Tennis Academy as a player. His game was improving exponentially. He was making great friends. He loved all the coaches.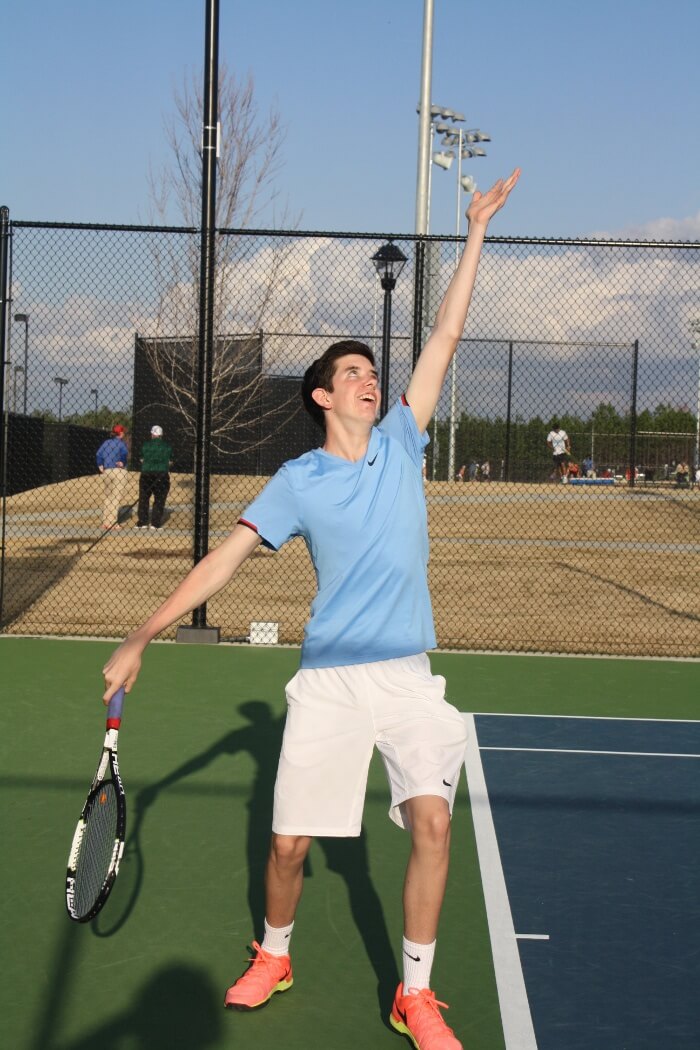 Adam Kush Is Signing With Anderson University
But as student, Kush was struggling. His grades were going down. He didn't learn well in the online schooling format. He couldn't process information as handily.
"It was hard to teach myself. In regular school, you have a teacher there to tell you things and you can communicate easier," Kush said. "I know some people like online school better, but I didn't. It was just a lot harder for me to learn that way."
Kush's parents decided to bring him back home to Johnstown, Pennsylvania after 1 ½ years at Van Der Meer in Hilton Head, South Carolina. Kush didn't want to leave, but realized it was the best decision. He knew academics were more important to his future than tennis.
Kush's grades ended up playing a major role in paying for his college. The four-star senior is signing with Anderson University, a Division II school in Anderson, South Carolina.
Kush is receiving an 80 percent scholarship, with 50 percent coming from academics and 30 percent from athletic.
"We are probably getting more money by bringing him back from the academy and focusing on his academics than if we would have just left him there," said Kush's father, Mike Kush. "He might have maybe played Division I, but maybe his grades would not be good enough to get any kind of academic money and maybe he would have gotten less money combined from both athletics and academics."