Commitment Announcement
Furman Was Worth The Wait For Taylor Melville
by Rhiannon Potkey, 11 April 2018
Taylor Melville didn't want to be forced to pick a college before she was ready. The five-star recruit wanted to wait until she researched each school and felt comfortable about her choice.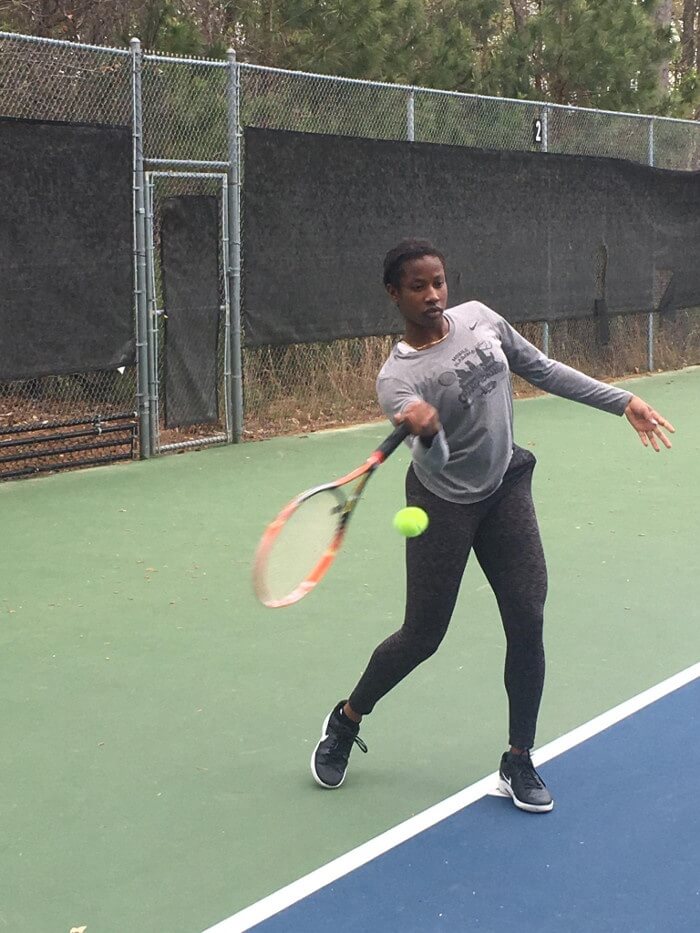 Five--Star Taylor Melville Has Committed To Furman
"There were schools I would have loved to go to in the ACC or SEC, but I don't like being rushed into a decision of where I am going to spend the next four years of my life," Melville said. "I don't want to be miserable because I didn't take the time to think it through and end up in a bad situation."
Furman coach Adam Herendeen gave Melville time to consider the program. The Georgia resident made an official visit to the Greenville, South Carolina campus last month and was impressed. Melville committed to Furman two weeks ago, and signed her National Letter of Intent this morning.
"He didn't try to pressure me or make me rush my decision and I really appreciated that," Melville said. "He kind of made it clear to me there weren't any other players they were looking at and wanted me to make the best decision for my situation."
Melville's recruiting process was a bit confusing. Many coaches thought she was a grade below her actual grade level because she didn't update her status on her Tennis Recruiting Network profile until the end of her junior year.
"I should have changed it a lot earlier, but I didn't think it was that big of a deal," said Melville, who just turned 17. "But that is why it was a complete whirlwind for me at that time. I had no idea what I was getting myself into. As soon as I changed it, schools started contacting me and it kind of unleashed the floodgates."