Special from
Zoo Tennis
INDIANAPOLIS - Top seed Andrew Zhang and No. 2 seed Kiley Rabjohns won their first Midwest Closed singles titles Thursday at the Barbara Wynne Tennis Center at North Central High School, taking the 18s championship matches in contrasting fashion.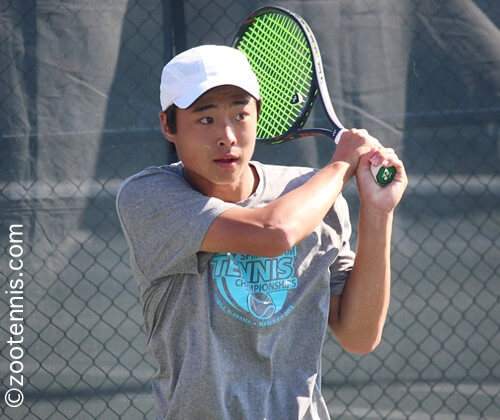 Zhang had to work his way back after a hot start from No. 2 seed Patrick Fletchall to earn a 4-6, 6-1, 6-1 decision, while Rabjohns posted her seventh consecutive straight-sets win with a 6-3, 6-3 victory over No. 3 seed Sydni Ratliff.
Zhang, who needed three sets to overcome No. 14 seed Presley Thieneman in the quarterfinals, earned a routine 6-2, 6-1 win over No. 10 seed Jacob Bickersteth in the semifinals, which was played on the same day as the quarterfinals. In the final, the 17-year-old from Bloomfield Hills, Michigan dropped his opening service game and Fletchall went on to open up a 4-1 lead before serving out the set.
"With Patrick, I felt like I just had to weather the storm," said Zhang, a rising senior who verbally committed to Duke this spring. "He's got highs and he's also got lows. If he's not hitting as well as he wants to be, I take advantage of that. And when he's on, I just try to make as many balls as I can."