The Heat Was on Junior U.S. Open Champions
Special from
Zoo Tennis
NEW YORK - The heat and the favorites faded as the 2018 U.S. Open Junior Championships moved into its final stages, with Brazil's Thiago Seyboth Wild and China's Xiyu Wang earning their countries' first boys and girls titles under the roof of the new Louis Armstrong Stadium at the USTA Billie Jean King National Tennis Center.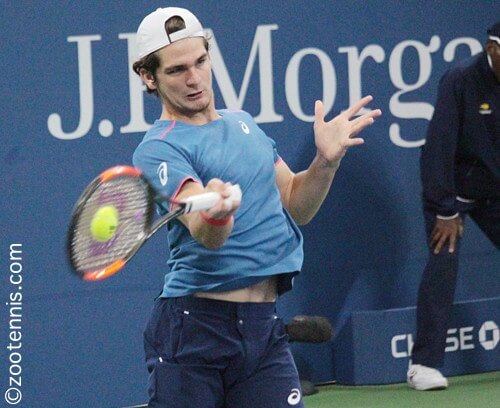 Boys Singles Champion Thiago Seyboth Wild
©
Zoo Tennis
The oppressive heat of the tournament's first few days, which resulted in implementation of a new ITF extreme heat policy that interrupted play one day and postponed it on another, disappeared as the weekend approached, with rain and cool temperatures taking its place.
Boys top seed Chun Hsin Tseng of Taiwan, who was aiming for his third consecutive junior slam title, navigated the heat early in the week, but he was no match for the inspired play of No. 6 seed Seyboth Wild, who dominated in a 6-2, 6-4 semifinal win.