Who's Hot
Hot 100 List - September 2018
by Amelia Thomas, 19 September 2018
As school starts, there are many distractions for junior tennis players. Challenging classes and demanding extracurriculars mean less time for refining their games. Some players, however, still find time to get out on the court. We caught up with a few players who kept up their strong results last month.
Olivia Mikkelson (Boulder City, Nevada)
Last year, three-star junior Olivia Mikkelson was diagnosed with rhabdomyolysis, a serious and painful muscular syndrome. "None of the doctors could figure out what was causing it. Sometimes I couldn't walk for days at a time," Mikkelson said.
If left untreated, rhabdomyolysis can result in serious complications such as kidney failure. Faced with this diagnosis, it is easy to see how Mikkelson could have given up her tennis career. According to her parents, however, quitting is not in their daughter's nature.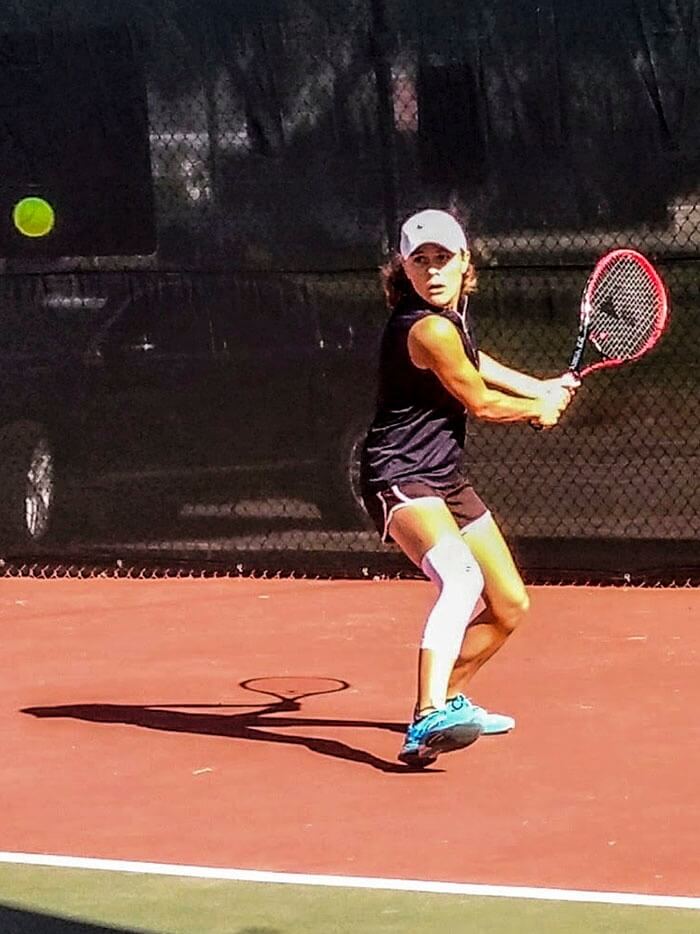 Three-Star Junior Olivia Mikkelson
"When she was hospitalized and diagnosed with rhabdo, the first thing she wanted to do was call her grandfather and coach. She was in pain, but was trying to figure out a way to play tennis in a chair," her parents said. "When given a challenge, she will find a way to succeed."