Commitment Announcement
Blue Chip Angelica Blake Chooses Stanford
by Rhiannon Potkey, 7 November 2018
Angelica Blake spotted the racket a few feet away and raced over to grab it.
Blake's family was living in the United Kingdom at the time, and visiting a country club for something other than tennis.
But the 4-year-old Blake couldn't resist the chance to start swinging a racket that was bigger than her head.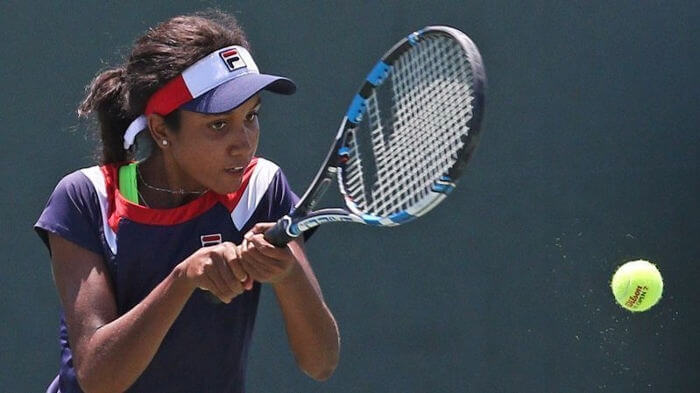 Blue Chip Angelica Blake Has Committed to Stanford
"The racket didn't belong to anyone we knew, but I wanted to go down on the court and hit," Blake said. "Once they let me go do that, I wanted to stay on the court forever. No one really understood it, but I was just so interested."
Blake's natural attraction to the sport never waned. Her parents eventually bought Blake her own pink mini-Prince racket and enrolled her in lessons.
From a chance encounter at a club to a national champion, Blake is ready to take the next step in her career. The blue chip senior from Boca Raton, Florida is announcing her commitment to Stanford. She will sign with the Cardinal once the signing period opens next week.
"I think Stanford is the best place for academics and tennis. I think for any tennis player that is a big part of the decision," Blake said. "I always knew that Stanford was in the top of both of those areas and that is really what helped me to make my decision because I didn't want to go to a school that was solely academic-based or solely tennis-based. I wanted to have a bit of both."